March 6, 2018
New Orleans: More than Mardi Gras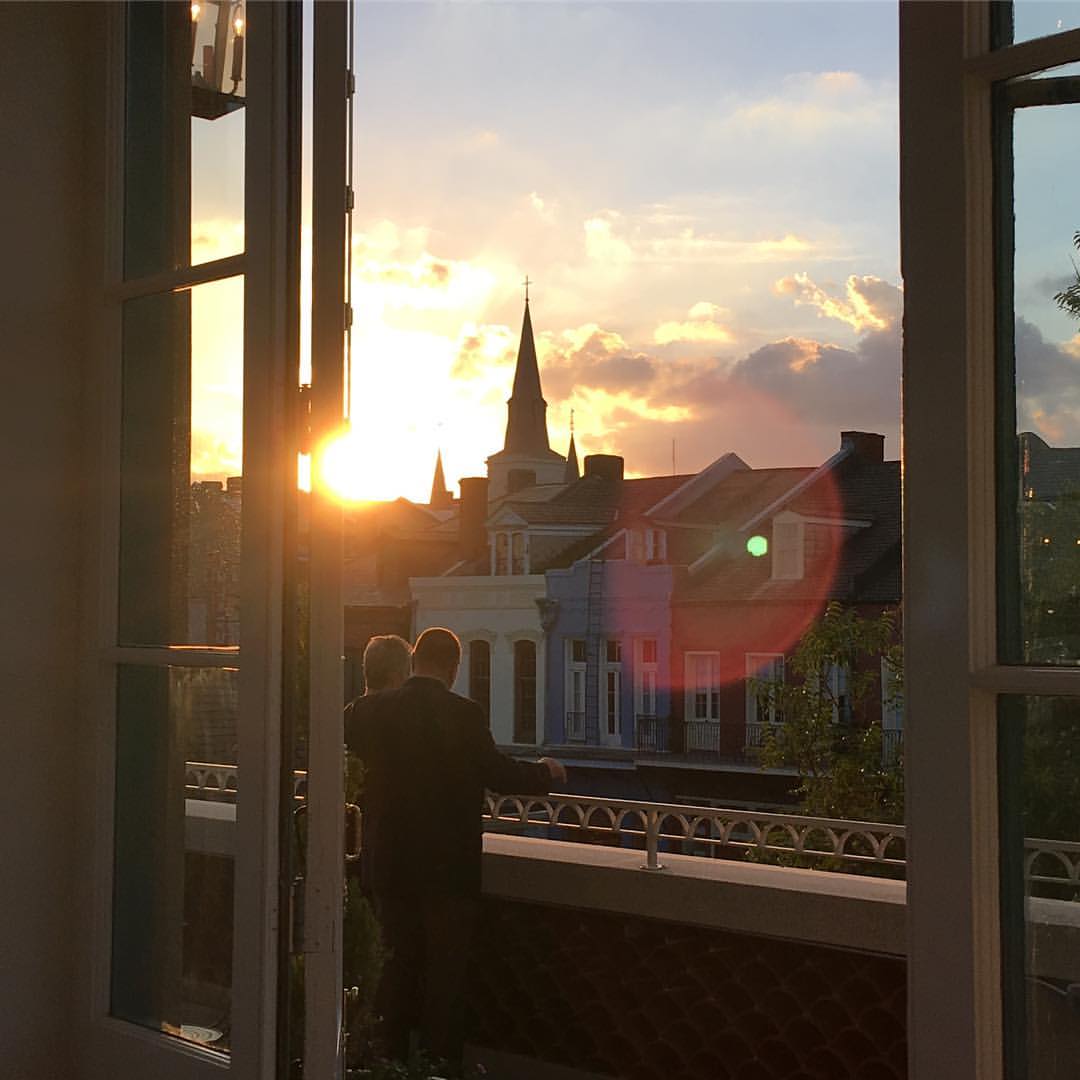 Yes, Mardi Gras is over for this year. We are now in the 3rd week of Lent. But that's kinda the point of this article I want to share with you today. New Orleans has such a rich and faith-filled history. New Orleans is more than Mardi Gras.
Last month, Catholic Digest magazine ran the following as a featured article. I share an excerpt with you below. To read the full article, click here to go to CatholicDigest.com.
More than Mardi Gras: Family-friendly Fun in New Orleans
Whether called the Crescent City, the Big Easy, the City that Care Forgot, or simply NOLA (short for New Orleans, Louisiana), the city of New Orleans bears a mystique that goes far beyond simple southern charm. It certainly has that charm. But there's something more. Something alluring. Something extravagant and earthy. Something that attracts people from all over and brings them to New Orleans.
Perhaps that something more is the almost palpable joie de vivre — an exuberant enjoyment of life — embodied in the people of New Orleans. Despite living below sea level, enduring the brutal and lengthy summer heat and humidity, and suffering the almost constant threat of floods and hurricanes, by and large the people of New Orleans stay. They don't move away. The mystique of the city captivates us all.
New Orleans is known for its food, its music, and its parades, all of which perfectly portray the extravagant and earthy spirit of New Orleans. It's not surprising that the annual event that draws the biggest crowds to the city is Mardi Gras. Keep in mind that in New Orleans, Mardi Gras isn't just a day — it's a season. For the final two weeks of that season, the city sees the number of out-of-town visitors swell to upward of 1.4 million.
Those final two weeks are when the pageantry happens … when ornate floats parade down local streets as crowds scream, "Throw me something, mister," hoping to catch Mardi Gras beads, doubloons, or some other gaudy trinket. Mardi Gras has been called "the greatest free show on earth," and if you have never experienced it, you might want to put it on your bucket list.
Besides Mardi Gras, other annual events draw sizable crowds. Every year in April since 1984, the French Quarter Festival pulls together food and music into what is called "the world's largest jazz brunch." The four-day outdoor event brings together 1,300 musicians performing on 22 different music stages spread throughout the French Quarter and its boundaries, along with more than 60 local restaurants that set up shop under tents for the festival. The French Quarter Festival drew 760,000 people in 2016.
And then there's Jazz Fest. The last weekend in April and the first weekend in May each year, the internationally renowned music festival — officially named the New Orleans Jazz & Heritage Festival — spans two weekends and draws an average crowd of 460,000.
The food and music events certainly attract big crowds. However, much of the annual tourism is made up of individuals and families traveling to New Orleans for business, vacation, or leisure. In 2016, TripAdvisor named New Orleans one of the "7 Best Family Getaways in America." New Orleans was No. 1 on the list! As a fellow Catholic and a local, I want to share with you some inside tips for traveling to my city with your family.
To read the full article, click here to go to CatholicDigest.com.