August 18, 2009
Paul's Banana Bread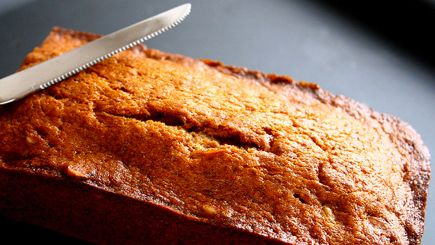 Submitted by Barb in Nebraska.
Excellent and simple recipe for banana bread. Just smelling this in the oven will cause you to reach for the butter! YUM!
INGREDIENTS
3 ripe mashed bananas
1 cup sugar
1 egg
1 1/2 cup flour
1/4 cup melted butter
1 tsp. baking soda
1 tsp. salt
DIRECTIONS
Mash bananas
Stir in other ingredients.
Pour into a greased regular-sized bread pan. Bake in a 325 degree oven for 1 hour.
(You could also use 3 smaller bread pans and bake in a 325 degree oven for 45 minutes.)
Image courtesy of Anna Mayer on Flickr.com.