January 18, 2016
Pizza Dough, Instagram, and Murder Mysteries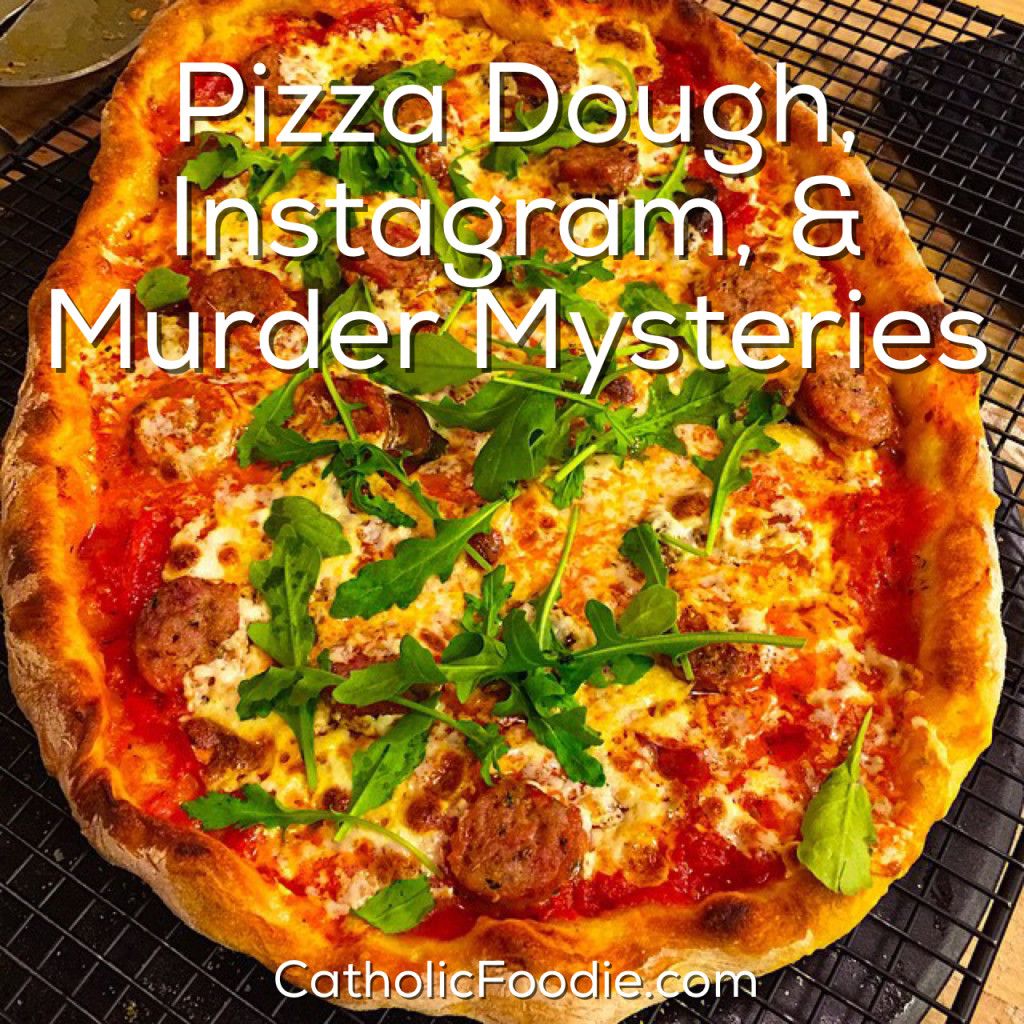 On the show today… Nero Wolfe and food, a recipe for a 72 hour pizza dough from my friends at BakingSteel.com, and a new self-help group called the Husbands of Instagram. You won't want to miss this one… it's full of laughs, fun, and culinary inspiration. It's The Catholic Foodie Show… where food meets faith!
LISTEN TO THE SHOW
Click the Play button below to listen to the show. You can always right-click and save-as to download the show for listening later.
72 Hour Pizza Dough from BakingSteel.com
This 72 hour pizza dough is going to change your home pizza game, forever.  The end result is a pizza dough that compares to some of the top pizzeria's in the country.  Don't let the name intimidate you, the active time for this dough is only 15 minutes-and that includes clean up.

You will only need 4 ingredients: flour, salt, water and yeast. After combining the ingredients, we kick off our 72 hour dough with a 24 hour bulk fermentation, at room temperature. After 24 hours, your dough will have doubled in size. (Sure, the dough can be used after the initial 24 hour rise, but we highly recommend you follow the next few steps, the extra time with be well worth the flavor, I promise.)
Read the full recipe at BakingSteel.com: http://www.bakingsteel.com/blog/72-hour-pizza-dough.
Husbands of Instagram
As I mentioned on the show, Jennifer Fulwiler talked about the Husbands of Instagram last week on her show, the Jennifer Fulwiler Show on Sirius-XM. Check out the video spoof below and let me know what you think of all this "mediated living."
On the show I tried to recall an article that appeared on Aleteia.org. I couldn't remember the title and I wasn't able to find it on the spot. But I did find it… after the fact. The title of the article is Paparazzi Parents: Life is Passing; Participation Surpasses Posing. Click on the title to read the full article.