May 11, 2009
Pizza is Heavenly!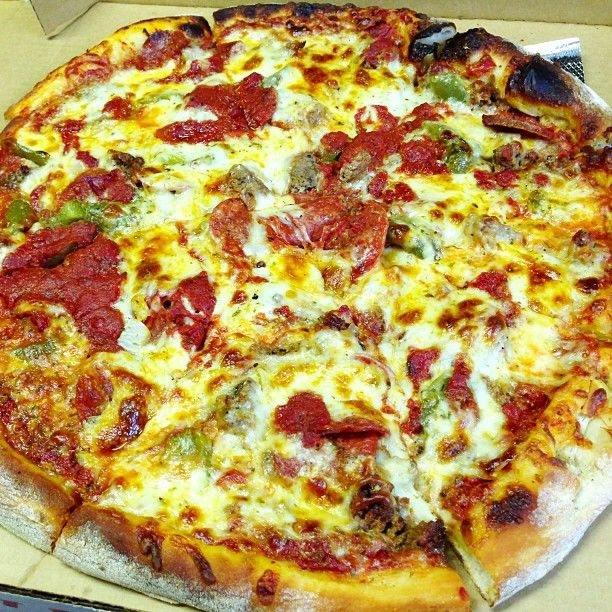 "Psalm of the day: You ought to make pizza at home. You ought to have a broad, flat baking stone in your oven and a peel with which to move the pie about, and you ought to use them both often, for reasons of thrift and deliciousness. No stone? No peel? These are available online if you don't have a restaurant-supply or housewares store nearby. The combination shouldn't run more than $50. Use the things five times over the year, and they'll pay for themselves in what you'll save by not calling Ray's or Tony's or the Albanian joint for a large. You might make bread on the stone as well, or use it to revive day-old bagels." – From Sam Sifton's New York Times Magazine's article.
Like pizza? I'm waiting on mine to come out of the oven now!
That pic above? Oh, that was an incredible pizza we ordered from Pizza Man of Covington for my daughter's 7th birthday. It's called the Pizza Palace, and it is topped with homemade Italian sausage, pepperoni, blanched green peppers, meatballs and onions. And… it ROCKS the house!!!
Pizza Man is known not only for incredible pizza, but also for the myriad of pizza boxes that decorate his walls...
Do you have a favorite dive or hole-in-the-wall pizza place near you?