September 21, 2015
Pope Francis in the US – #PopeInUS – And Must-Try Argentinian Food | The Catholic Foodie Show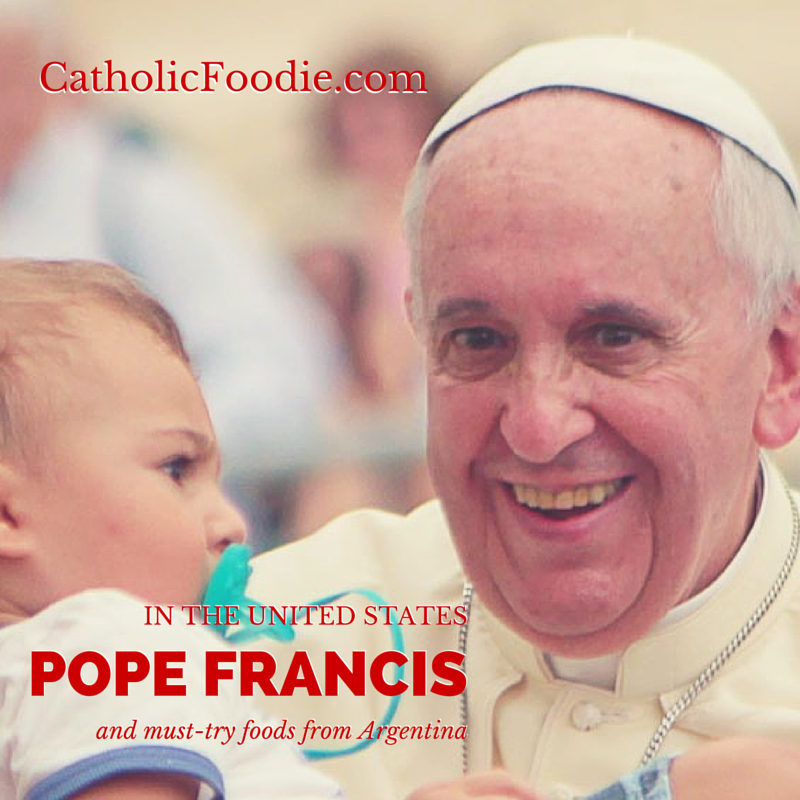 On the show today… Pope Francis is coming to the United States! We talk about the importance of this visit and the upcoming Year of Mercy. I also share with you 10 must-try foods from Argentina and ask YOU a question… If Pope Francis came to your house, what would you cook for him? Call me at 985-635-4974 and give me your answer and I'll be sure to play it on the show!
LISTEN TO THE SHOW
Click the Play button below to listen to the show. You can always right-click and save-as to download the show for listening later.
Links from the Show
I mentioned a number of resources on the show. You can find them here:
And here's the recipe for Red Chimichurri that I never got to:
INGREDIENTS
1/2 teaspoon black pepper
1 teaspoon kosher salt
1 teaspoon crushed red chili flakes
1 1/2 teaspoons smoked paprika
1 tablespoon dried oregano
2 tablespoons fresh lemon juice
1/4 bundle cilantro
1 bundle parsley
1 red bell pepper, seeds and pitch removed
2 green onions, trimmed
6 cloves garlic, peeled
1/3 cup red wine vinegar
DIRECTIONS
In a food processor, combine the pepper, salt, chili flakes, paprika, oregano, lemon juice, cilantro, parsley, bell pepper, green onions, garlic, and vinegar.
Blend on low while simultaneously drizzling in the oil, emulsifying until it forms a wet sauce-like paste.
To serve, drizzle the red chimichurri on grilled meats or vegetables and enjoy.
**Recipe originally appeared here: http://thelatinkitchen.com/r/recipe/red-chimichurri**