October 27, 2009
Roast Beef with Ginger Ale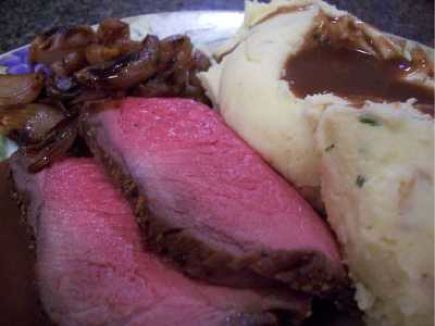 Recipe submitted by JoAnna Wahlund
This recipe is taken from "Fix It and Forget It: Feasting With Your Slow Cooker"
Ingredients
3-lb beef roast
1/2 cup flour
1 envelope dry onion soup mix
1 envelope dry brown gravy mix
2 cups ginger ale
Directions
Coat the roast with flour. Reserve any flour that doesn't stick to the roast. Place roast in slow cooker.
Combine the dry soup mix, gravy mix, remaining flour, and ginger ale in a bowl. Mix well.
Pour sauce over roast.
Cover and cook on Low 8-10 hours or until the roast is tender.
Photo by She Who Shall Not Be Named