December 3, 2021
Rosemary Shortbread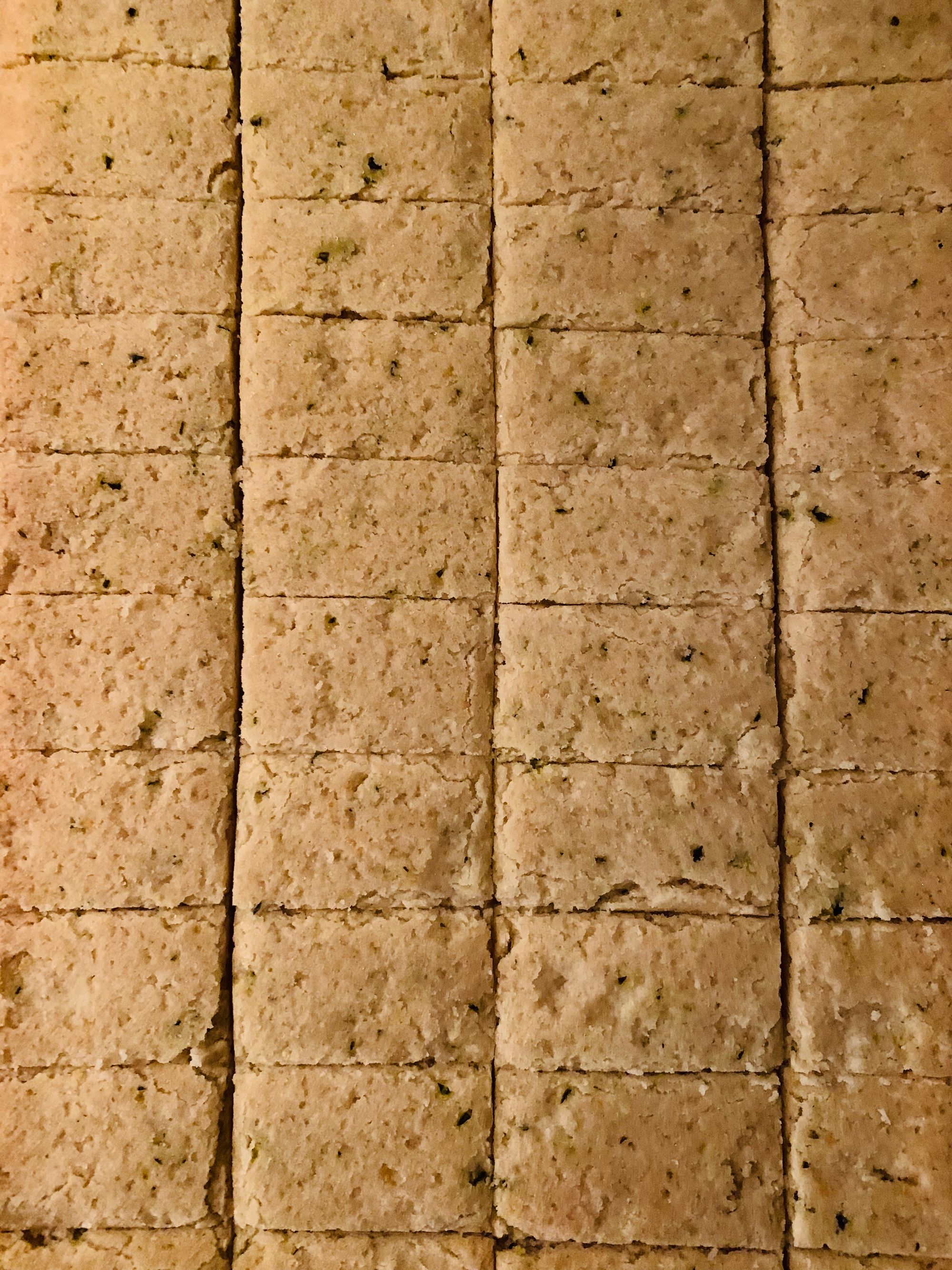 I don't remember why or how we came across these delightful little cookies, but they have now become a family favorite. The fresh rosemary really makes these pop! Not only are they easy to make and delicious to eat, but they make a great gift to share at Christmas time.
Note that you can scale the recipe up or down as long you maintain the butter to flour ratio (1 stick of butter per cup of flour). You can also add other ingredients... nuts, dried fruit, spices. Have fun and enjoy!
INGREDIENTS
2 cups all-purpose flour
⅔ cup granulated sugar
1 tablespoon finely chopped fresh rosemary
1 teaspoon plus 1 pinch kosher salt
1 cup (2 sticks) unsalted cold butter, cut into 1-inch chunks
1 to 2 teaspoons rosemary, and additional ingredients like nuts, dried fruit or spices, if you so choose (optional)
INSTRUCTIONS
Heat oven to 325 degrees. In a food processor, pulse together flour, sugar, rosemary and salt. Add butter, and honey if desired, and pulse to fine crumbs. Pulse a few more times until some crumbs start to come together, but don't overprocess. Dough should not be smooth.
Press dough into an ungreased 8- or 9-inch-square baking pan or 9-inch pie pan. Prick dough all over with a fork. Bake until golden brown, 35 to 40 minutes for 9-inch pan, 45 to 50 minutes for 8-inch. Transfer to a wire rack to cool. Cut into squares, bars or wedges while still warm.
Original recipe found here.