December 23, 2012
Seafood Gumbo and Grilled Oysters: A Louisiana Christmas Tradition – #SundaySupper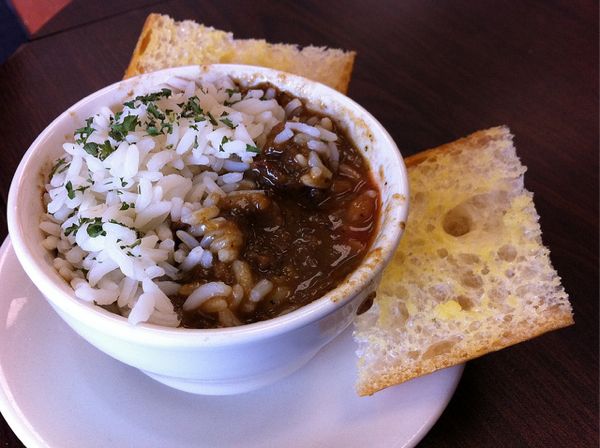 Seafood Gumbo and Grilled Oysters: The Louisiana Seafood & Christmas Connection
For us Christmas and seafood go together like peanut butter and chocolate.
Louisiana crowns the Gulf of Mexico, and throughout south Louisiana, there is "water, water everywhere." There's a reason why Louisiana is called "The Sportsman's Paradise." The land and the water provide excellent hunting and fishing. And we get to enjoy the spoils on our tables.
Gumbo is a dish that remains ostensibly connected to the land (and water). Chickens, turkeys, pigs, quail, ducks, crabs, shrimp, and oysters all find their way into our gumbos. And it seems there's a gumbo for just about every occasion: Chicken & Andouille Gumbo, Turkey & Andouille Gumbo… There's even a vegetarian gumbo (for Lent!) called Gumbo Z-herbes. But, hands down, our favorite (and probably the one that most closely resembles the gumbos of 300 years ago) is Seafood Gumbo.
Seafood is plentiful in Louisiana. Traditionally, the R-months were considered oyster months: SeptembeR, OctobeR, NovembeR and DecembeR. Modern day refrigeration makes the R-month rule obsolete. However, the tradition remains and seafood, especially oysters, fit perfectly at the end of the December R-month.
[For more news and info about Louisiana seafood, follow the #LouisianaSeafood hashtag on Twitter!]
Our Annual Christmas Seafood Feasts
So seafood is on our minds here in December in south Louisiana. But Christmas and seafood are not only Louisiana traditions. There are lots of places around the world that feature seafood this time of the year. Take Italy for example….
The traditional Feast of the Seven Fishes is known the world over. The reasons for the feast might be a point of disagreement, but all agree that the tradition is 1) worthwhile in and of itself, and 2) the food is always excellent.
Historically, the Feast of the Seven Fishes is steeped in Catholic tradition. Seven fishes equals seven sacraments. The "feast" takes place during Advent, a season of longing and expectation… a season marked by abstinence from meat. The feast takes place on Christmas Eve before midnight Mass. Since no meat was served during Advent, the feast had to feature seafood, and it did so admirably… Fish seven different ways!
Each year, our family celebrates Christmas with three different feasts, all of which feature seafood. On Christmas Eve we join my brother-and-law and lots of cousins and friends for the Feast of the Seven Fishes. On Christmas Day, I always prepare a Seafood Gumbo at home. Then, usually a day or two after Christmas, my son's godfather [a.k.a., Big D] comes over for a seafood extravaganza that always highlights oysters.
Feast of the Seven Fishes
Check out Mario Batali's take on the Feast of the Seven Fishes below. [It's short!]
Here are a few of the dishes we have had over the last few Feasts of the Seven Fishes:
I'm not the chef for these feasts. Happily this is one time that I enjoy just showing up and being blessed with the gifted culinary skills of my brother-in-law.
Authentic Seafood Gumbo for Christmas Day
Gumbo has been deemed Louisiana's official cuisine. It is so much a part of our daily culture that an argument could be made that gumbo runs in our veins. 😉
"Gumbo is the star of New Orleans gastronomy. Savory, dark, piquant, complex, and downright mysterious, this soup is the one New Orleans dish that first-time visitors think they have to have. More than a tourist 'to-do,' however, gumbo is a staple menu item found in many Louisiana homes, especially in the southern parishes. It is such an important thread in the state's overall culinary fabric that the legislature adopted it as Louisiana's official cuisine. But gumbo's significance goes beyond its appeal at the dining table. Besides satisfying taste buds, this dish personifies the word 'Creole'… Remarkably, gumbo has been simmering on local stoves for almost three hundred years. And even with a few modern deviations, each pot is tied to those early roots, and each bowlful is an edible mosaic of the history of the varied cultures that colonized New Orleans." – Cynthia LeJeune Nobles in New Orleans Cuisine: Fourteen Signature Dishes and Their Histories.
INGREDIENTS
4 to 5 lbs shrimp (with heads on), peeled, retain the heads & shells
8 yellow onions, 4 chopped, 2 quartered
4 ribs celery, 2 chopped, 2 quartered
5 green bell peppers, chopped
8 to 9 cloves of garlic, minced
3 lbs tomatoes, peeled, seeded and chopped
1 lb of okra, sliced (1/2-inch slices)
1 stick of butter
1 cup of olive oil (not extra virgin), or canola oil
1 1/2 cup all-purpose flour
Cayenne pepper, to taste
3 bay leaves
Sea salt, to taste
Black pepper, freshly cracked, to taste
1/2 teaspoon thyme
1 bunch of green onions, chopped
2 lbs lump crabmeat (or claw meat)
2 dozen raw oysters (with their liquor)
1 bunch of parsley (flat-leaf), chopped
Rice
Crystal Hot Sauce, Tabasco, or Louisiana Hot Sauce, to taste
DIRECTIONS
Peel and devein the shrimp, removing the heads. Refrigerate shrimp until ready to use. Place heads and shells in a stock pot. Quarter 4 onions lengthwise. Half a head of garlic. Cut 2 ribs of celery into 3 to 4 inch pieces. Chop 2 bell peppers. Add 2 gallons of water to the stock pot. Bring to a boil, reduce heat and simmer, uncovered, for 2 hours. Strain through fine-meshed sieve. Discard shells and veggies. Return stock to pot and set aside.
FOR THE GUMBO:
Chop the yellow onions and the celery. Seed, trim, and chop the bell pepper. Set aside. Peel and seed the tomatoes, chop and set aside. (Alternatively, you can use the equivalent in canned tomatoes). Trim and slice the okra into 1/2-inch slices. Set aside.
Make your roux. Roux is made with equal parts flour and oil. In this recipe, we use a combination of butter and regular olive oil to make the roux. Heat a deep skillet (stainless steel or cast-iron) on medium-high heat (#7.5). Add olive oil to the skillet. Cut up the butter and add to the skillet. When the butter melts and the butter and oil begins to bubble, start adding the flour slowly, stirring constantly with a whisk. Remember to stir constantly to prevent burning or scorching. The roux will quickly change colors. For the gumbo, you want a dark brown roux, the color of chocolate. This should take about 15 minutes.
Once the roux has reached the right color, quickly add the onions, celery, and bell pepper, continuing to stir (with a wooden spoon) until all is mixed well. Sauté the veggies until they soften, about 3 or 4 minutes. Add the minced garlic and continue to sauté, stirring another minute or two.
Bring reserved stock to a boil. Add the veggie-roux mixture to the stock using a large spoon. Stir in the spoonful of mixture until fully integrated before adding another spoonful. Add the tomatoes, okra, bay leaves and thyme. Add salt, pepper, and cayenne to taste. Return to a boil, reduce heat and simmer, uncovered, for about an hour or so (even as much as two hours… You're looking for the roux and the stock to "become one"). Occasionally skim and discard any excess oil that pools on the surface.
Add the reserved shrimp. Allow to simmer for another 2 minutes. Add the crab meat and the oysters. Simmer for another 2 or 3 minutes, until the edges of the oysters start to curl. Taste and adjust seasoning. Add some of the green onions and the parsley (save some so that each guest can add to their bowl according to taste).
Remove bay leaves and discard. Serve in bowls over rice. Sprinkle bowls with green onions and parsley. Have Crystal Hot Sauce or Tabasco on hand, and gumbo filé, in case anyone wants to thicken up their bowl with a dash or two.
Serve with hot French bread.
Celebrating with Big D: Ersters… a.k.a Oysters… Including Grilled Oysters!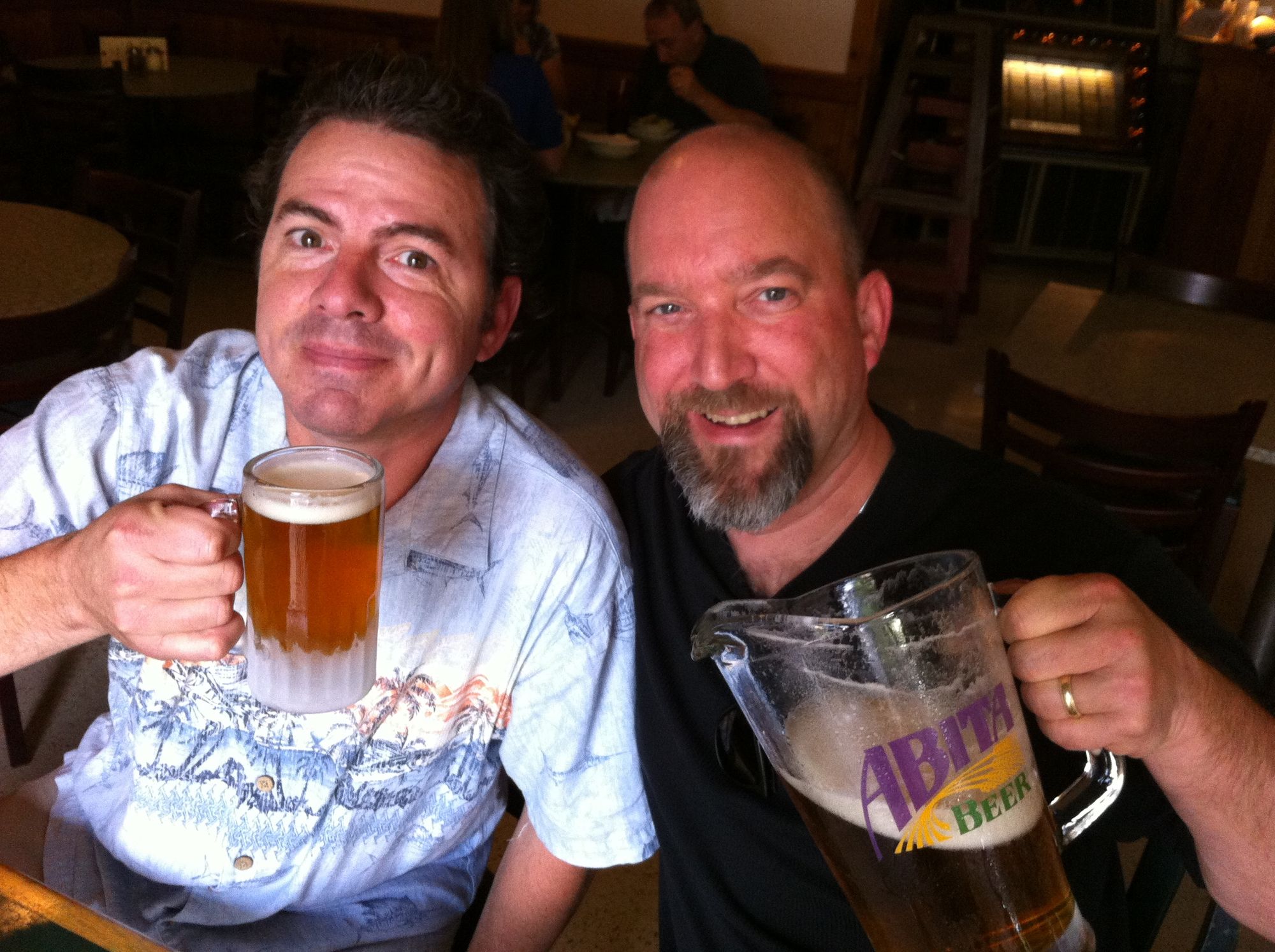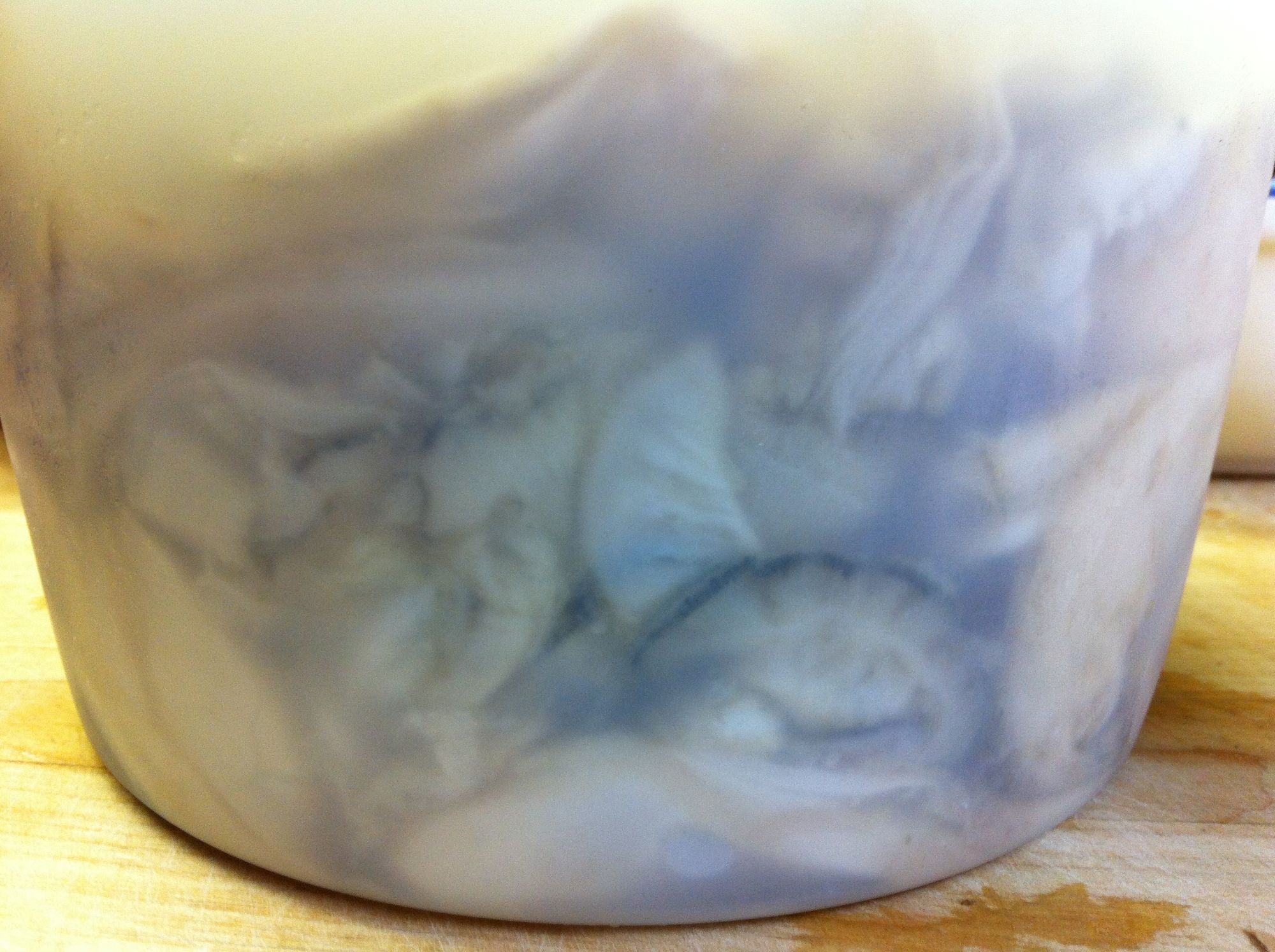 Our Christmas seafood celebrations always culminate just a day or two after Christmas with a visit from my son's godfather, "Big D" and a sack of oysters. I shuck those oysters while sipping on some fine Louisiana Abita beers with my friend Big D. Some of the oysters we eat raw. But, some of them we "grill" according to a knock-off recipe of Drago's famous char-grilled oysters.
Ain't nothin' like Drago's char-grilled oysters. Nothing. I wrote about them not that long ago. And this is our take on these delicious oysters.
They make a great appetizer. And if you don't have a grill, no worries! You can also make this dish in the oven.
In the past we have used oyster shells on the grill, or muffin pans on the grill, and we have even used a stoneware muffin pan in the oven. These oysters are always a hit!
Below are the directions for preparing these oysters in an oven.
INGREDIENTS
4 sticks of butter
4 or 5 cloves of garlic, minced (or crushed & beaten in a mortar & pestle)
Raw oysters – Lots of 'em. You can get them un-schucked in a sack, or shucked in a bucket filled with oyster liquor. How many? Well, that's up to you. The more you get, though, the more of the other ingredients you need to have on hand.
Fresh ground black pepper – to taste
Tabasco or Crystal Hot Sauce – to taste
About 1/4 to 1/2 cup of Parmesan Cheese (we love lots on our oysters!)
1/4 cup fresh chopped parsley
12 oyster shell halves or a metal muffin pan
DIRECTIONS
In a small saucepan, melt a stick of butter at low heat. Add generous amounts of the following: fresh chopped garlic, Louisiana Hot Sauce, fresh lemon juice, and green onions (the green onions act as "flavor catchers" in this intensely poignant sauce!). Bring up the heat a bit to a simmer. Add a splash or two of whatever (good) beer you may have open. Beer pairs so well with Louisiana oysters! This sauce says, "WOW!" Adjust to your liking. Just remember that it should zing!
Preheat oven to about 450.
Add sauce to the bottom of muffin tin compartments. Add an oyster to each compartment. Top with grated hard cheese (Romano or Parmesan) and a touch of chopped parsley for looks. Cook at 450 until the cheese is bubbly.
Dive in as soon as the oysters come out of the oven. We arm ourselves with bamboo skewers. Attack and repeat.
It's also good to have some good, light French bread on hand. You won't want to leave a drop of the sauce behind. The French bread is good at sopping up every drop of deliciousness. Every. Single. Drop.
Bon appetit! Enjoy!
#SundaySupper Fun!
Today the #SundaySupper team is celebrating "Home for the Holidays." There are dishes, traditions, and snacks that reflect what it means to be Home for the Holidays. Tradition means comfort, and tradition builds family. Many families keep traditions and rituals every year to truly feel Home for the Holidays. So please join the 44 contributors of the #SundaySupper team today as we share our treasured Holiday dishes…
Breakfast
Appetizers & Snacks
Sides
Main Dishes
Desserts
Drinks
What does it mean for you to be Home for the Holidays?  Please join on us on Twitter throughout the day during #SundaySupper on December 23rd.  In the evening we will meet at 7pm EST for our #SundaySupper to talk about our Holiday Traditions.  We are so excited to have you join us.  All you have to do is follow the #SundaySupper hashtag or you can follow us through TweetChat.
Please feel free to share with us and our followers your favorite Holiday recipe on our #SundaySupper Pinterest Board.  We are excited to have you!
Merry Christmas!