December 26, 2014
Sesame Tahini Cookies #Recipe
These Sesame Tahini Cookies are not white and fluffy. They are not delicate like the Lebanese Butter Cookies. And they might not look too Christmas-y. But I can assure you that they go very well with Turkish Coffee (or any other kind of coffee!) after one of our Middle Eastern / Lebanese Christmas dinners.
Christmas is a season, not just a day, and each year our family tries to really enter into the season by celebrating for the full 12 days of Christmas. One of the best ways for us to celebrate (besides attending Mass and praying) is through the foods that we cook and the meals that we share around the table.
One of the great joys that I have is watching my kids grow up and acquire a love for good food and for cooking! My daughters love to bake cookies from scratch, and they often bake chocolate chip cookies or sugar cookies. But ever since my first pilgrimage to the Holy Land these Sesame Tahini Cookies have become a family favorite. I like the addition of tahini in this recipe. It gives the cookies an unexpected, yet pleasant, quality, almost like peanut butter cookies, but lighter and crispier.
As part of our celebration this year, I am sharing 12 Christmas #recipes, one for each day of Christmas. If you would like to submit a recipe for one of your favorite Christmas dishes, you can use the form below. It might just get published here at CatholicFoodie.com!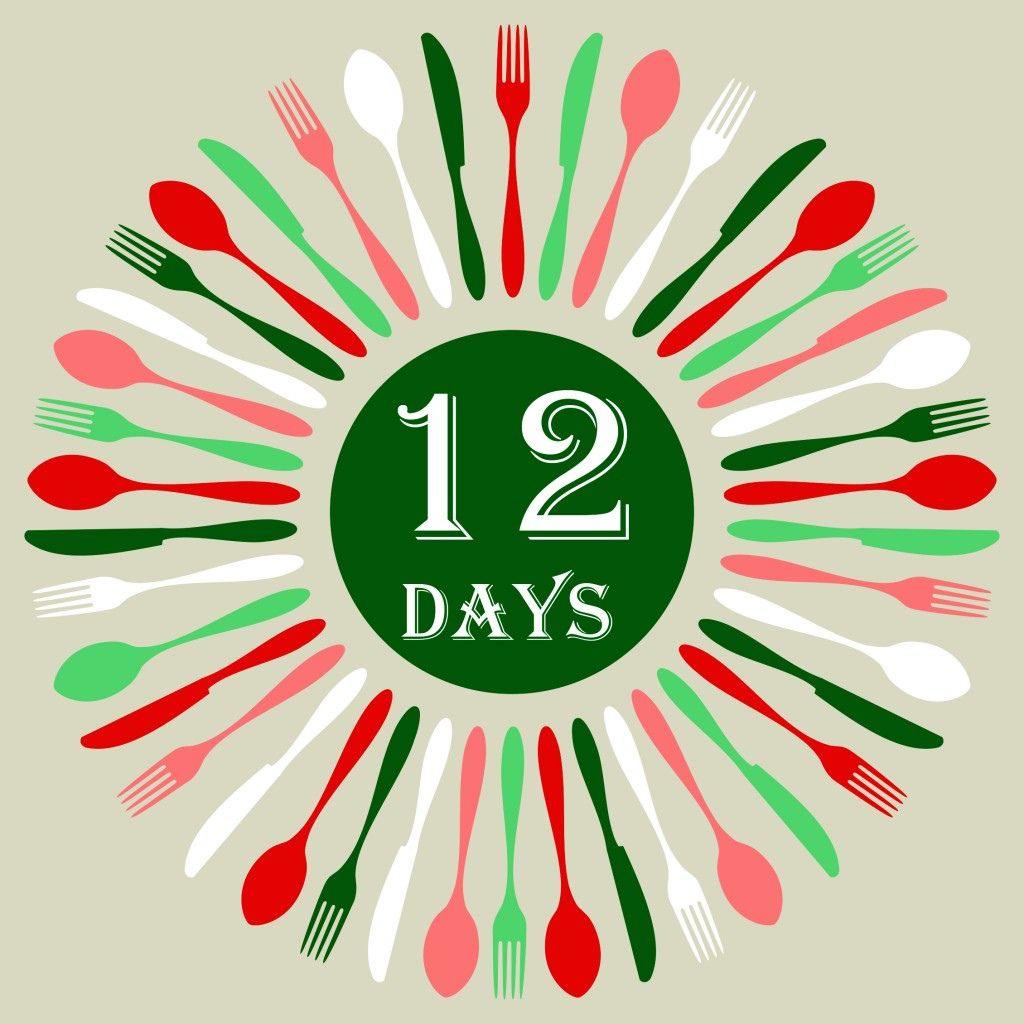 Around the Table with The Catholic Foodie: Middle Eastern Cuisine
This recipe for Sesame Tahini Cookies – and 77 other recipes – is included in my new book, Around the Table with The Catholic Foodie: Middle Eastern Cuisine, published by Liguori Publications.
Enjoy!
Sesame Tahini Cookies
INGREDIENTS
11⁄4 cups all-purpose flour
1⁄2 teaspoon baking powder
1⁄4 teaspoon kosher salt
1 stick unsalted butter, softened at room temperature
1⁄2 cup granulated sugar
1⁄2 cup tahini, well blended
1 teaspoon pure vanilla extract 1⁄3 cup sesame seeds
INSTRUCTIONS
Preheat oven to 350 degrees.
In a mixing bowl, combine the flour, baking powder, and salt, and mix together well.
In the work bowl of a stand mixer, beat together the butter and sugar until pale and fluffy, about 3 minutes. Then add the tahini and the vanilla extract. Beat to incorporate. Reduce speed of the mixer and begin to add the flour mixture in batches, continuing to mix until it forms a crumbly dough.
Transfer the dough to a work surface covered with plastic wrap. Press the dough into a disk, wrap it in the plastic and refrigerate it for about an hour, or until it becomes firm.
Line 2 large baking sheets with parchment paper. It's best to alternate baking sheets since you will not be able to fit all the cookies on one sheet.
Place the sesame seeds in a bowl.
Remove dough from refrigerator and pull pieces from the dough and roll them out into 1-inch balls. Then roll each ball in the sesame seeds and place on baking sheet, arranging the cookies about 2 inches apart.
Bake at 350 degrees for 12 to 15 minutes, until the cookies are puffed up and start to crack. Remove from oven and allow to cool on baking sheet for about 10 minutes before transferring to a cooling rack.
DO YOU HAVE A FAVORITE CHRISTMAS RECIPE?
If you have a favorite Christmas recipe, use the form below to send it to me and you might just find it published here at CatholicFoodie.com!
Photo Credit for the 12 Days of Christmas Image: jpalinsad360 via Compfight cc