March 6, 2015
Spicy Baked Tilapia [#Recipe]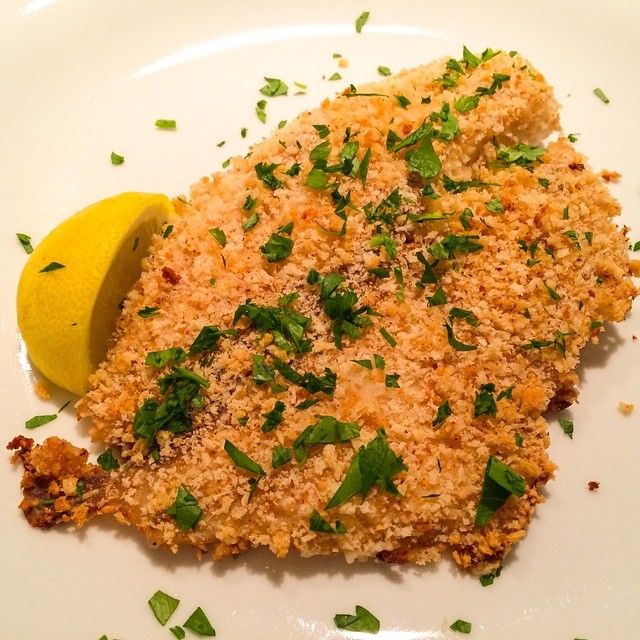 It's Friday again… a Friday in Lent. I want to share a new Lenten recipe with you, a recipe that makes me think back to my visit to the Sea of Galilee last year: Spicy Baked Tilapia.
Tilapia is called St. Peter's Fish because it hails from the Sea of Galilee. When the gospels tell of Peter and Andrew, James and John fishing, tilapia was typically the fish they caught. When, after the Resurrection, the Gospel of John records Jesus cooking fish for breakfast for the apostles on the shore of the Sea of Galilee, it was the savory aroma of tilapia cooking that rose from the flames.
Today I want to share with you here my recipe for Spicy Baked Tilapia (the same recipe that you can find in my book Around the Table with The Catholic Foodie: Middle Eastern Cuisine).
But first I have a few news items to share with you.
Catholic Conference For Moms
Today begins the Catholic Conference for Moms (at http://CatholicConference4Moms.com). It's a free online conference. Today is the first day of presentations… and the last day to register. You can register for free by clicking here: http://www.catholicconference4moms.com/register.html.
I am very happy to be a part of the conference, offering a presentation titled: How You and Your Family Can Eat Your Way to Salvation: A Foodie's Guide. Please do register, watch whatever presentations you can, and let me know how awesome it is to get free inspiration and encouragement in your vocation (or your spouse's vocation!). 😉
Got Gumbo? Gumbo Cook-off Supporting United Way
Next, I am honored to have been invited to judge the annual Got Gumbo? gumbo cook-off produced by the New Orleans chapter of the United Way. It's on Wednesday, March 11 from 5:00 to 8:00 PM, at the Royal Sonesta Hotel here in New Orleans. I was told to come hungry. 😉 If you are in town and want to try some awesome gumbos while supporting a worthy cause at the same time, you can join me there! Tickets are $25 in advance, $30 at the door. Proceeds go to the United Way. You'll get to sample gumbos from many famous New Orleans restaurants, and I would be delighted if you stopped by the judges table to say hi.
Spicy Baked Tilapia Recipe
As noted earlier, Tilapia are the fish Peter and Andrew, and James and John used to catch on the Sea of Galilee. It's the same fish Jesus cooked on the beach over a charcoal fire after his resurrection. They are still harvested from the Sea of Galilee today.
Thanks to the method of fish farming, Tilapia are also plentiful in the United States. The ones I've seen at home appear to be smaller than the ones in the Holy Land, but they are an excellent fish to cook. Tilapia is a firm white fish, and it can hold its own in recipes that would make other fish crumble to pieces. Whenever I make Fish Tacos, I use Tilapia. I can pan-fry it or broil it and it will retain its shape. It will stay together, even when wrapped in a corn or flour tortilla and topped with salsa and pickled cabbage. Yum!
This recipe—Spicy Baked Tilapia Fillets—is quick and easy to make. If you aren't a fan of spicy foods, you could just omit the cayenne. Dredging and battering the fillets before baking them will yield a slightly crunchy crust on the outside, while inside the fish becomes tender and flaky. I enjoy a squeeze of lemon on most fried or baked fish, but that is optional. I also find this fish enhanced by a drizzle of Tahini Cream Sauce.
Ingredients
4 tilapia fillets
2 cups Panko bread crumbs
4 tablespoons shredded Parmesan cheese
1 teaspoon kosher salt
1 teaspoon cayenne
2 tablespoons whole milk
1 egg
Olive oil or butter
Lemon wedges, as garnish
Creamy Tahini Sauce, as garnish
Instructions
Preheat oven to 400 degrees.
Coat baking pan with olive oil or butter.
In a mixing bowl, combine the Panko bread crumbs, salt, cayenne, and Parmesan cheese and mix together well.
In a shallow bowl whisk together the egg and milk.
Dredge each fillet—one at a time—in the egg and milk mixture, then transfer to a clean work surface like a large plate, and coat both sides with the bread crumbs mixture. Place in the baking pan. Repeat this process for each fillet.
Place the baking pan in the oven and bake until the fish flakes easily with the fork, about 14 to 15 minutes.
Serve on plates with fresh lemon wedges. You can also drizzle Creamy Tahini Sauce over the fillets.