January 12, 2009
Spicy Peanut Chicken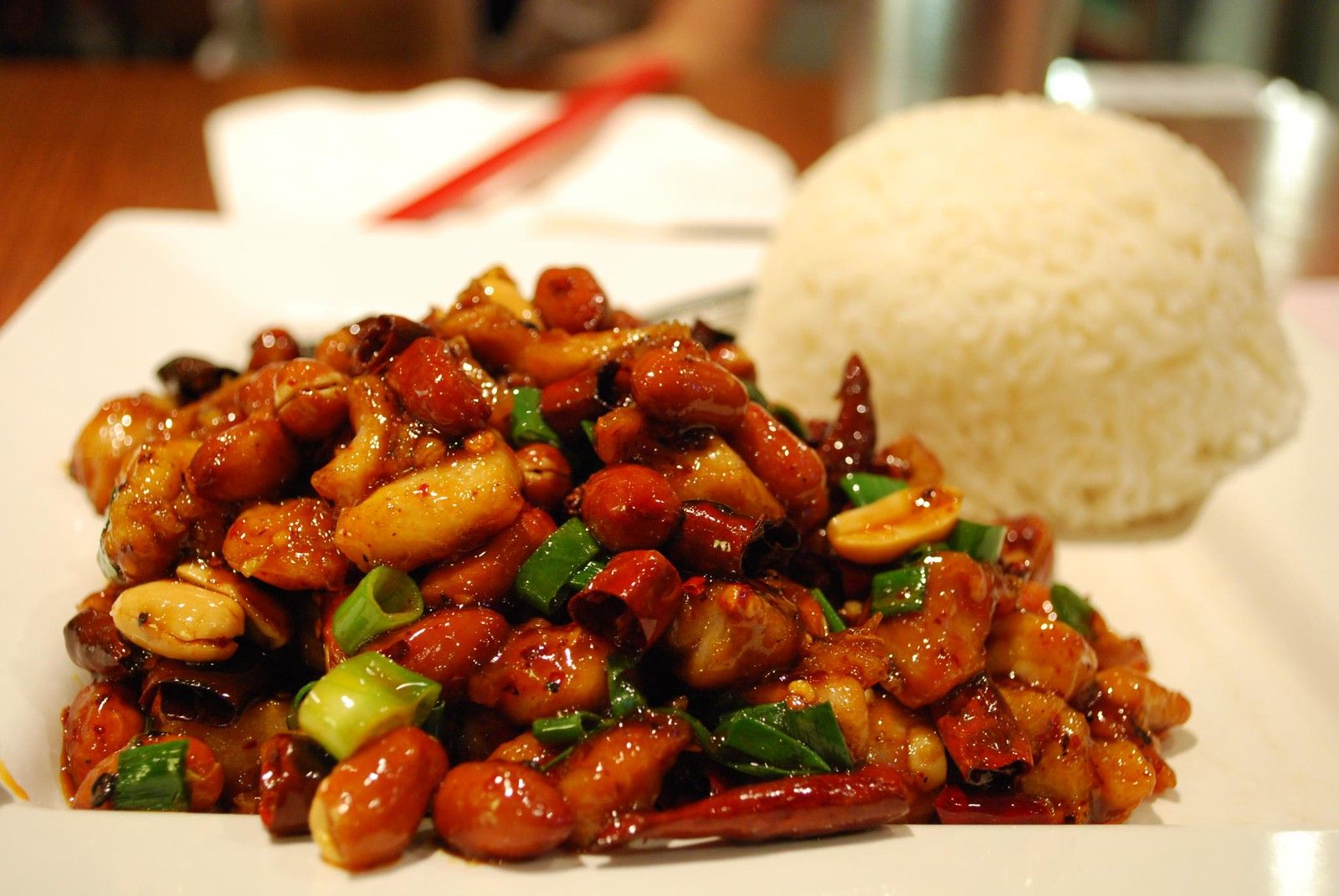 This colorful stir-fry gets a kick from a dash of red pepper.
Ingredients:
1/4 cup chicken broth
1 tablespoon cornstarch
1 tablespoon sugar
2 tablespoons soy sauce
1 tablespoon white vinegar
1/4 teaspoon ground red pepper (cayenne)
1 tablespoon vegetable oil
1 pound boneless, skinless chicken thighs or breast halves, cut into 3/4 inch pieces
1 garlic clove, finely chopped
1 teaspoon grated ginger
1 medium red bell pepper, cut into 3/4 inch pieces
1/3 cup dry roasted peanuts
2 medium green onions, sliced
Directions:
Mix broth, cornstarch, sugar, soy sauce, vinegar, and red pepper. Set aside.
Heat wok or 12-inch skillet over high heat. Add oil; rotate wok to coat sides. Add chicken, garlic and ginger. Stir fry about 3 minutes or until chicken is no longer pink in the center. Add bell pepper, stir fry 1 minute.
Add broth mixture to wok. Cook and stir about 1 minute or until sauce is thickened. Stir in peanuts. Sprinkle with onions.
**Photo by avlxyz on Flickr: http://www.flickr.com/photos/avlxyz/4304025123/sizes/m/in/photostream/