June 18, 2009
Summer Hiatus?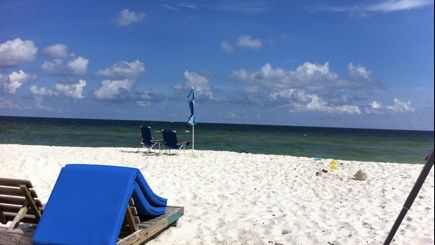 I know. I know. I haven't been around much, have I? And it's summer. And I'm a teacher so I'm off, right? Well, that's exactly the problem!
It's summer. But it seems to me that I have less time. Now, I've been thinking about this. Hard. And I think it has to do with scheduling.
Yes, I am very busy. I am working on many projects. But here's the deal: I am setting my own schedule. And I don't think I do that too well. Like I said, I'm busy. But there are no school bells. No students reminding me, "Hey, Mr. Young, we're Period A, not Period G!"
When school is in session there are very clear Begin and End times. 7:30 school starts. 3:05 school ends. And that is that.
But now? Now I am working on 5 or 6 projects. And there's no bell. By the time evening comes, I don't remember when I began. Sure, I have accomplished a lot. And you would think that is enough. But I don't know when to end either.
So what's the point of all of this?
Well, when I was in school, I had set times every day when I would catch up on all the feeds in my Google Reader. I would comment on posts that really spoke to me. I would make notes to myself about possible posts for the Catholic Foodie. Sometimes I would even write a quick post.
I don't have that structure during the summer.
And I just wanted to let you know that.
No, I did not fall off the face of the earth. I just simply don't know how to compartmentalize things. I have been pretty consistent with the podcast, but I am slacking on my blog posts.
When I checked my Google Reader this morning, I saw that I had over 1000 unread posts. Yikes! Unfortunately, I'll have to mark a number of them as "Read" and move on.
But I am working on this! I am not on a summer hiatus! I am still here. And I promise more blog posts are coming!
Oh, and if you haven't done so already, please run over to the Catholic New Media Awards site and vote for the Catholic Foodie in the following categories: Best New Blog, Best Podcast by a Man, and Best New Podcast.
Thanks!
Talk to you soon!