June 30, 2012
Summer Salads: A Healthy and Delicious Way to Stay Cool This Summer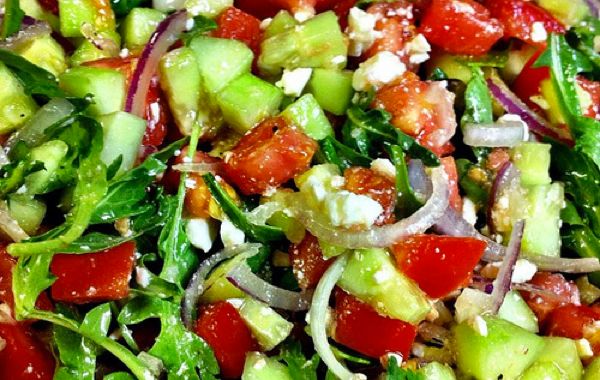 Summer Salads!
It's HOT! I think it was 103 yesterday!
In the summer we definitely do not want to turn on the oven, if at all possible. Some folks like to grill outside instead of using the oven. You can certainly do that. But, guess what… It's even HOTTER out there by the grill! So, what to do?
How about fresh, cool, delicious salads for supper on these hot summer evenings?
I love fresh veggies! There's nothing like fresh summer tomatoes, cucumbers, and lettuces! On this episode I talk about a FREE eCookbook that contains a "family secret" recipe of one of our favorite salads… Tabouli!
This episode also includes:
All this, and more, right here at the Catholic Foodie… where food meets faith!
Today's Sponsor: DivineOffice.org, producer of the Divine Office website, podcast, and apps
This episode of The Catholic Foodie is sponsored by DivineOffice.org. Divine Office Catholic Ministry provides top-of-the line Catholic apps for your mobile devices… and for your Mac. The full Liturgy of the Hours, an app of Catholic prayers, a Bible app, and now an app of the Catholic Encyclopedia. These folks know what they're doing and they do it so well. Not only are these apps beautiful to look at and easy to use, but they also help you to live out and grow in your faith. You can find out more about these apps at DivineOffice.org.
Wondering where The Catholic Foodie podcast has been?
Listen to the show to get the scoop!
Also, please consider taking a moment to rate and review the Catholic Foodie on iTunes… That would be a big help!
Thanks!
Don't forget to check out my recent article at CatholicMom.com (10 Shortcuts for Cooking Dinner in Record Time). I'd love to know what you think!
So, if you listened to the show, got any ideas for the eBook or enhanced iBooks I was talking about? I'd love to hear 'em!
Post your ideas below!