June 6, 2015
Summer Shrimp #Recipes on The Catholic Foodie Show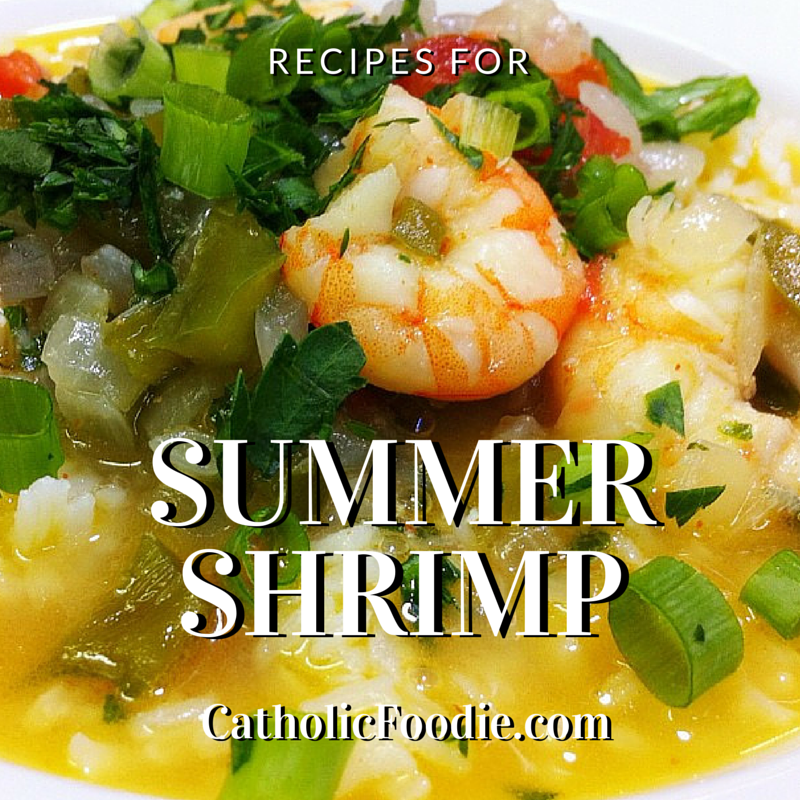 Summer Shrimp Recipes on The Catholic Foodie Show today! I talk about the iPhone app Handpick app and test out the recipe search functions live on the show. Then I give you a couple of classic Louisiana Shrimp recipes: New Orleans Barbecue Shrimp and Shrimp Remoulade Salad.
Shrimp are plentiful in Louisiana in the summertime, so it's time to talk recipes! You'll get lots of ideas for shrimp dishes on the show.
In this particular show, I give you the following recipes:
If you have any questions or would like to leave feedback for the show, you can call the voice feedback line at 985-635-4974 and leave me a voice message. I'll play it on the show!
LISTEN TO THE PODCAST
To listen to the show, click the player below.