June 1, 2013
#SundaySupper and the Family Foodie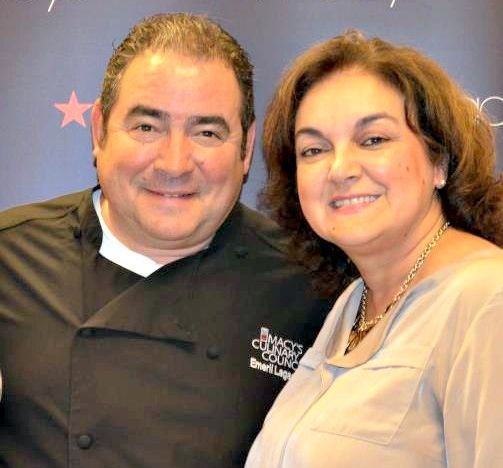 Isabel Laessig, The Family Foodie, on Around The Table Food Show
Our guest yesterday on Around The Table Food Show was Isabel Laessig, also known as The Family Foodie. Isabel started an effort about 18 months ago to bring families back around the family table by using blogs and social media. From a small band of seven food bloggers the Sunday Supper Movement has grown to influence 1.5 to 2 million Twitter followers weekly, using the hashtag #SundaySupper. And that number doesn't count the folks who engage with Sunday Supper bloggers via Facebook, Pinterest, Instagram and through the blogs of the participating bloggers.
Isabel Laessig better know as Family Foodie is passionate about her family and believes that we can empower our families by nurturing them around the family table. She is on a Mission is to Bring Back Sunday Supper around the family table in every home. It starts off as one day a week and soon becomes a way of life.

As the mother of four, she realized the impact that Sunday Supper had on her children the day her oldest left for college. When asked what she would miss most, Alexandra her 18 year old daughter, responded that she would miss the times they spent around the kitchen table.

Isabel is spreading the word of her mission by working with a group of bloggers that are as passionate about #SundaySupper as she is. Every week they blog about a #SundaySupper theme and now reach over 1.5 million followers with their recipes every week on twitter, facebook, pinterest and instagram.

When she is not on social media, you can find her at her boy's, Ronnie, Reis and Riley, football games. Isabel also has a much less important job as Social Media Consultant to Brands.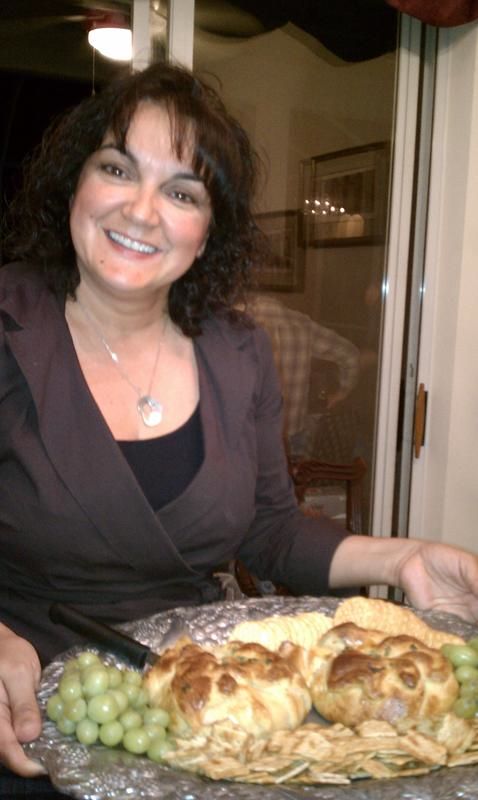 The Sunday Supper Movement
Our Mission is to bring back Sunday Supper Around the Family Table in every home.

This Mission was founded by Isabel Laessig, but she is not alone. The Sunday Supper Movement has grown in leaps and bounds and it's weekly contributors are at the heart of this mission. Here is what Isabel wrote as #SundaySupper turned one…

A journey of a thousand miles begins with a single step. ~Lao-Tzu

I have always known that eating Supper Around the Family Table is the best nourishment we can give our families. It is about so much more than just the food that is served. It is something that the entire family looks forward to. It is about commitment to each other, positive communication and time together. In my heart I know that this is the most important thing I have done for my family.

What I did not realize until recently is how powerful food can be. I have met, connected and shared recipes with an amazing group of people who were brought together by our love for food, family, friendship and mutual respect for each other.

When I wrote these words, one year ago, I had no idea the power they would have and the journey I would embark. I have chills as I write this post.

…Our first Sunday Supper with bloggers Around the Family Table was the start of that journey. The first step was a Progressive Dinner featuring fabulous Sunday Supper Recipes by seven talented bloggers; Jeff, Catholic Foodie | Val, Val's Food and or Art | Eileen, Wine Everyday | Sunithi, Sue's Nutrition Buzz |Renee, Magnolia Days | Donna, Cookistry |Erin, Big Fat Baker.

Beyond our wildest dreams, I don't think any of us could ever have imagined how Sunday Supper would grow in 2012. It has truly been one of the most memorable experiences of my life. I am so thankful for the support from these seven individuals and ALL the contributors. Week after week, they inspire families to spend time Around the Family Table with amazing Sunday Supper Recipes.

Together, we have created a movement that has grown in leaps in bounds and is making a difference in the lives of families. The Sunday Supper Movement took off and received so much recognition, that we have launched our #WeekdaySupper initiative. It starts off as one day a week and soon becomes a way of life. This year, we will feature easy Weekday Supper Recipes every day of the week!

It is so true that Food Brings People Together and I couldn't imagine hand-picking a better group of individuals to break bread with every week! The friendships, support and memories that have been made are unforgettable. Thank you for a year of delicious memories.

Join us every Sunday at 7pm EST and get recipes, tips and inspiration from our talented Contributors. This passionate group is grounded in our mission and understand the benefits of eating together as a family.

Sunday Supper starts off as one day a week but soon becomes a way of life.
Sunday Supper is sponsoring a Food & Wine Conference in Orlando in July. For more information, go to FoodAndWineConference.com.
The New Orleans Oyster Festival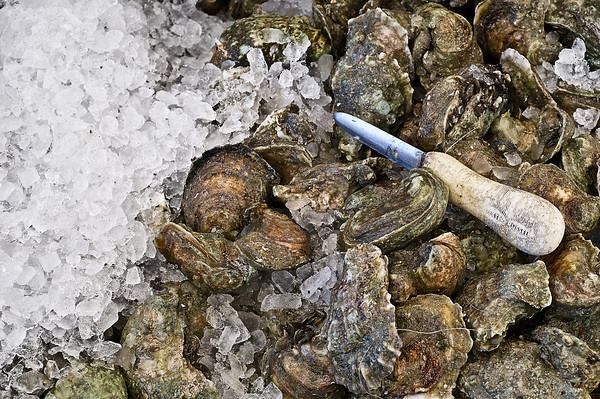 This weekend marks the Oyster Festival in New Orleans. Restaurants from all over town come together to celebrate the salty, briny goodness of oysters. On the show today Chef Ralph Pausina from Drago's Restaurant joins us to talk oysters, the Oyster Festival, and Drago's famous char-grilled oysters.
Today's Recipe: Oysters!
Msgr. Nalty and I discuss char-grilling oysters… and other ways of preparing oysters. One of the recipes we discussed can be found here: Drago's Charbroiled Oysters and Hurricane Isaac.
Listen to the show below – or download the MP3 file – then go to CatholicFoodie.com to read more about SundaySupper and the New Orleans Oyster Festival.
embed
Around The Table Food Show
And speaking even more of feeding your soul…
Around The Table Food Show debuted on Friday, April 12, 2013 in New Orleans and Baton Rouge on Catholic Community Radio (690 AM in NOLA and 1380AM in BR). It is also available for listening online.
Like The Catholic Foodie podcast, Around The Table Food Show is a radio show that talks about food and faith. Around The Table celebrates the joy of cooking and dining, and it encourages folks to get into the kitchen and to gather around the table with family and friends… Because good things happen around the table.
Around The Table Food Show highlights the local culture and cuisine of south Louisiana. The show is hosted by Dave Dawson and myself. Dave Dawson is the president of Catholic Community Radio, which has stations in both Baton Rouge and New Orleans.
The show airs on Fridays at 3:10 PM Central (just after the Divine Mercy Chaplet) in Baton Rouge and New Orleans. The listening area spans from the Mississippi/Alabama border all the way to the west of Baton Rouge on the way to Lafayette.
Each broadcast is recorded, archived, and released as a podcast. You can subscribe to the podcast on iTunes. The first two broadcasts are embedded below. You can listen to them in your browser or download them as MP3 files. In just a few days, I will also launch a website for the show at AroundTheTableRadio.com.
We are looking for sponsors for the show. If you, or someone you know, could benefit from the incredible reach that these two radio stations have (talk about advertising exposure!), please do contact me at 985-635-4974 or email me at jeff [at] catholicfoodie.com.