October 8, 2015
Superstar Chef Paul Prudhomme Dies at 75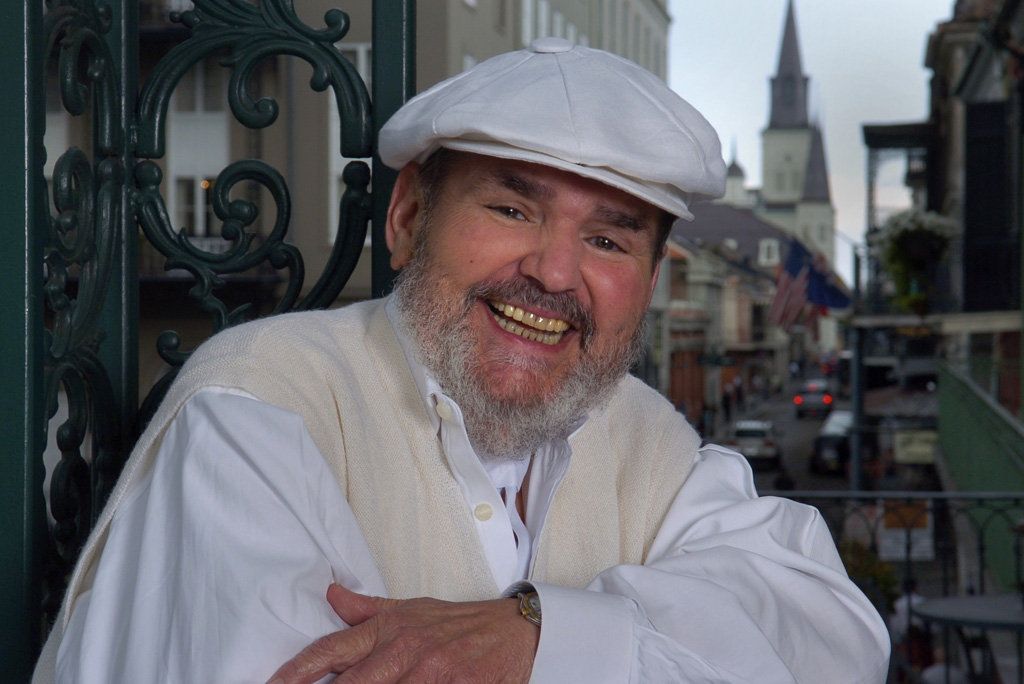 Chef Paul Prudhomme, the chef who put Cajun cooking on the national stage and who was an ambassador of our Louisiana culinary culture to the world, died today.
Here is the news from WWLTV:
Paul Prudhomme, the internationally-known superstar chef and restaurateur who brought new life to Cajun and Creole cuisine, popularizing it internationally and setting off a cooking craze in the 1980s, while also building a spice and food business empire, has died. He was 75.
Prudhomme's death was confirmed by his restaurant, K-Paul's Louisiana Kitchen. A representative said the chef died after a brief illness.
The restaurant opened in the French Quarter in 1979, taking part of his name and that of his late wife, Kay Hinrichs Prudhomme. But Prudhomme first gained fame in New Orleans as the chef at Commander's Palace, where he, Ella and Dick Brennan revolutionized Creole cuisine. He became executive chef there in 1975, turning the landmark restaurant into a national treasure.
The Brennan family issued a statement to Gambit praising Prudhomme for his talent and "effusive love of people."
"Paul was a joy to work with and he's been an inspiration to all of us in the food world. Cajun and Creole cuisines crashed in the kitchen of Commander's Palace in the 1970s with Paul Prudhomme and Ella Brennan and the Brennan family. Prior to that, Cajun food had not been a part of New Orleans cooking. The result was an explosion of spectacular flavors and wonderful cooking that influenced the city, state, country and the world. There's been no better ambassador for New Orleans and Louisiana than Paul Prudhomme and he will be greatly missed," the family said.
At his own restaurant, K-Paul's, which opened in 1979, Prudhomme and his wife Kay introduced the blackened redfish craze, which made the fish so popular that commercial fishing of the species became restricted in order to prevent it from going extinct. Prudhomme is also credited with introducing the turducken poultry dish, now a mainstay. The line outside his Chartres Street restaurant, which at the time had a no-reservation policy, often stretched down the block. The restaurant now accepts reservations and remains a must-visit for locals and tourists alike.
"A book could be written about his influence on the New Orleans, Louisiana, American and world cuisines," said WWL Radio restaurant critic Tom Fitzmorris in his New Orleans Menu daily email. "In his prime in the early 1980s, there was no chef whose fame exceeded his. Nor was there ever a time when, in his reflected starshine, Cajun and Creole food was held in greater regard."
"But for all that, Chef Paul's greatest achievement was in changing the way American people – especially young adults – looked upon the restaurant industry. Chef Paul changed the image of a cook from just a a job into a career. Of course, he himself was the best illustration of the possibilities. He grew up in a large, poor Cajun family and turned himself into a world-class chef."
He moved back to New Orleans for jobs at Le Pavillion Hotel and Maison duPuy. Television personality Terry Flettrich, along with Ella Brennan, are credited with first "discovering" Prudhomme, first as a cooking school teacher with them, and then a superstar chef.
As a national celebrity, Prudhomme has been featured on countless TV series and interviews, as well as national and international magazines. He has been honored with awards from the food industry over the years including Restaurateur of the Year, Culinary DiPrudhomme wrote 9 cookbooks over the years and hosted five national cooking shows on PBS, which were produced locally by WYES-TV and remain viewer favorites here and across the country.
"He truly connected with the viewers and his programs were some of the highest-rated ever on PBS stations," said Beth Arroyo Utterback, WYES executive vice-president and chief operating officer. "Chef Paul was not only a genius, but a kind, generous and thoughtful friend. New Orleans, and the world, has lost a treasure."
Chef and restaurateur John Besh, who followed Prudhomme's footsteps with two national PBS shows produced by WYES, called Prudhomme a genius who spread Louisiana culture worldwide.
"He embodied everything Louisiana," Besh said in an interview.  "He took Louisiana to the world, not only our great food but our culture, our sense of hospitality and generosity. If you ever met Chef Paul, you know he was this gentle soul even though he was bigger in stature than any chef could ever be in this entire world."
As a result of endless requests for his seasoning secrets, Prudhomme also in the 1990s created his own line of all natural herbs and spices. Today, his brand of Magic Seasoning Blends and products is distributed in all 50 states and in more than 30 countries around the world, produced at a factory in Elmwood.
Born and raised in Opelousas, the youngest of 13 children, Prudhomme's given name was Paul but as a young man he went by the name Gene Autry Prudhomme, a nod to the famous singing cowboy.
He opened his first restaurant in Opelousas in 1957, a hamburger restaurant called Big Daddy O's Patio. The restaurant went out of business in nine months, which also saw the end of his first marriage. Prudhomme then moved to New Orleans, taking odd jobs in restaurants here and elsewhere.
He was named a diplomat by the American Culinary Federation, and was named a humanitarian by Bon Appetit in 2006 for his donation of food and services to relief workers after Hurricane Katrina. He cooked for members of Congress, heads of state and international celebrities, as well as donating his time for non-profit causes and fundraisers.
Prudhomme is survived by his wife, Lori, whom he married in 2010. His wife Kay died in 1993.
Funeral arrangements are pending.
This story originally appeared here: http://www.wwltv.com/story/news/2015/10/08/superstar-chef-paul-prudhomme-dies-at-75/73583404/