July 28, 2013
The Baking Steel Revolutionizes Home Pizza-Making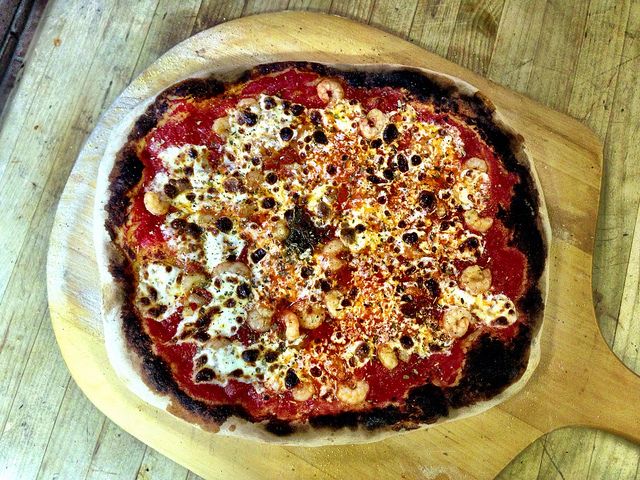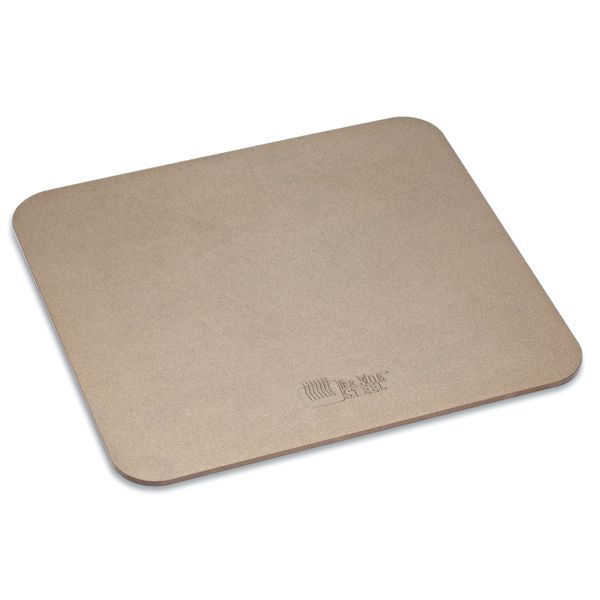 From Oven Tricks to Oven True: The Baking Steel Revolutionizes Home Pizza-Making
The Baking Steel revolutionized my home pizza-making. Nothing is the same now. And everything is so much better.
As I mentioned the other day, I started making pizza at home over 30 years ago. I was 11 or 12, and I started with Chef Boyardee and Appian Way pizza kits. Thankfully, I moved beyond those kits very quickly and began making my own crust and sauce from scratch.
I went from using Chicago-style pizza trays (a perforated thin-crust tray and a Chicago deep-dish tray) to using pizza stones (and I went through a few of those!). All seemed to be well with my home pizza-making… with the understanding that my homemade pizzas would never be as good as the pizzas from my favorite pizza parlors. Making pizzas was fun, but I had reached a plateau. I understood that the battle of soggy crust would always be mine, because there was no way for my oven to compete with a professional pizza oven. I came up with some tricks to help me in that battle, like pre-baking my crust for 4 minutes or so before applying the sauce and toppings. My pizzas could get no better, and I was fine with that. Until I learned that they actually could get better by using a Baking Steel.
Here's the bottom line: If there is only one thing that you do to improve your home pizza-making, make it the Baking Steel. You won't believe how much better your pizzas are when they are baked on the Baking Steel.
Our guest this week on Around The Table Food Show is Andris Lagsdin, creator of the Baking Steel.
"A unique combination of interests and skills led to the birth of the Baking Steel. And, in my humble opinion, pizza is the better for it.

"Although for my day job, I work for a family-owned manufacturing company, Stoughton Steel, outside the office I'm pretty passionate about food – pizza in particular.

"My thoughts are never far from creating the perfect crust. As fate would have it, one day, I was reading pieces of Modernist Cuisine by Nathan Myhrvold. In his book, Nathan stated that the best tool to use for making the perfect crust would be a piece of steel.

"And that, my friends, was my 'AHA' moment!

"As soon as I could, I hustled out to our plant, found a piece of quarter-inch, high-quality steel and brought it home for some testing. According to Modernist Cuisine, steel is a more conductive cooking surface than a brick oven's stone. Because of that conductivity, it cooks faster and more evenly at a lower temperature, resulting in a beautiful, thin, crispy crust. My real-life tests with my steel confirmed that theory completely for me!

"I had spent plenty of time over the years with countless pans, pizza stones, gadgets and gear trying to perfect my pizzas in a home oven. But I was always disappointed.

"Who knew the solution had been waiting for me all along in a pile of steel over at the shop. Talk about serendipity! And all because of that awesome insight fromModernist Cuisine!

"I'm lucky to be living out this dream of combining two great interests of my life into one amazing product!

"Now, like pizza lovers everywhere, you can 'create the crust you crave.'" – Andris Lagsdin, Creator of the Baking Steel
Listen below to our conversation with Andris Lagsdin and get the scoop on the inspiration behind the Baking Steel and how it revolutionizes home pizza-making.
You can also download the MP3 file of the show to listen at your leisure on your computer or portable MP3 player. Click here to download.
---
Join me in the Holy Land in February 2014!
DEADLINE TO REGISTER IS OCTOBER 25, 2013!
Register between now and October 1st and receive $50.00 off, plus get a free copy of Jeff's collection of Middle Eastern recipes!
Contact Information
Susan Prendergrast
(800) 842-4842
catholicfoodie.com/holyland
Join us as we PRAY and BREAK BREAD together in Israel
Experience food preparation and cooking demonstrations led by "Catholic Foodie" Jeff Young and the "Chefs For Peace."
We will not only WALK WHERE JESUS WALKED, and PRAY WHERE JESUS PRAYED, but EAT WHAT JESUS ATE!
Price of $3,795.00 includes airfare from Atlanta, Philadelphia, or Newark.
3 nights in Nazareth and 5 nights in Jerusalem
Highlights include:
Celebrating Mass at Mount Carmel, the Church of the Nativity, the Mount of the Beatitudes, the Basilica of Agony in the Garden of Gethsemane, and the Church of the Holy Sepulchre
Renewing Marriage Vows in Cana and Baptismal Vows at the River Jordan
Visiting the Churches of the Annunciation, Visitation, and Assumption
Sailing on the Sea of Galilee and Swimming in the Dead Sea
Touring a Franciscan Winery in Bethlehem and a Brewery in Taybeh
Praying the Stations of the Cross on the Via Dolorosa, and visiting the "Wailing Wall," the "Upper Room," the Palace of Caiaphas, the Pools of Bethesda, the Mount of Olives , and Dormition Abbey
And finally a Farewell Supper at Emmaus
Details and registration form are at /holyland