October 31, 2009
The Bones of St. Mary Magdalene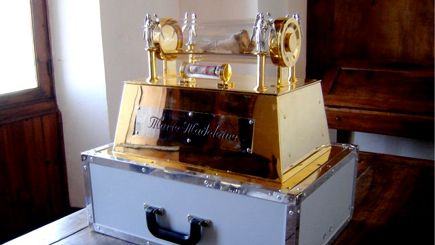 Bones? St. Mary Magdalene?
Yes, that's right! I had the awesome privilege of venerating the tibia of St. Mary Magdalene tonight! As a matter of fact, my whole family had that privilege.
Listen to hear more about it… and to hear about Sunday's episode of the Catholic Foodie. We are going to talk about All Saints and All Souls, relics, Purgatory and the poor souls… and a few other surprises.
Be sure to join me Sunday, November 1st at 3PM Central on Ustream.