February 26, 2014
The Catholic Foodie Joins The Catholic Guy Lino Rulli for Mardi Gras 2014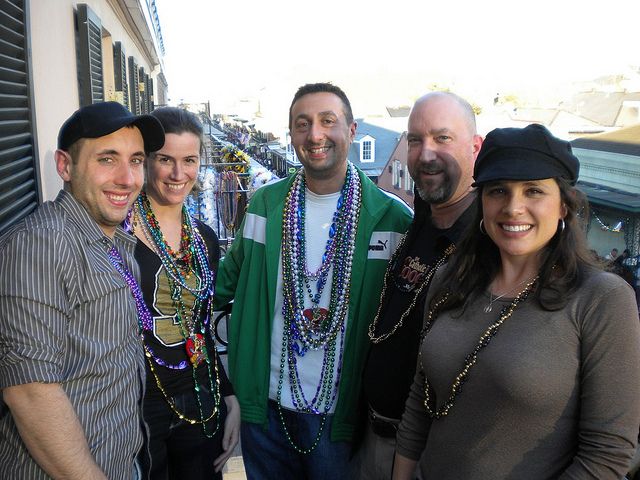 The Catholic Guy Returns to New Orleans for Mardi Gras!
Back in February of 2010, Lino Rulli – The Catholic Guy on Sirius / XM's The Catholic Channel 129 – came to New Orleans for Mardi Gras. Lino and his crew broadcasted his radio show live from a balcony on Bourbon Street on Monday, Tuesday and Wednesday of Mardi Gras week, and I was privileged to be invited to join Lino and the gang on Fat Tuesday itself.
Now, I have to admit that I had never in my life been on Bourbon St. on Mardi Gras day. And for good reason. It was crazy! But I was excited to meet Lino, so Char and I braved the crowd (with a king cake and some gumbo in tow!) and made it safely to the Inn on Bourbon where I was blessed to be on the show for about an hour. It was so much fun!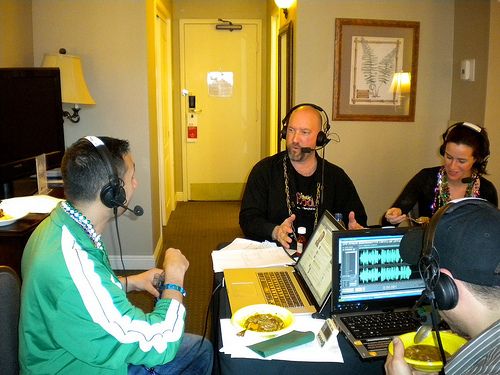 Lino and I have kept in touch since then. As a matter of fact, we both participated in the Catholic New Media Conference together in Boston later in 2010.
Iko, Iko… Lino Is Coming Back to New Orleans
A couple of weeks ago, Lino emailed me and said that he would like to come back for Mardi Gras, but this time, PLEASE  no Bourbon St! I told him that I would be happy to help with the arrangements, and that I thought I could introduce him to the real Mardi Gras, which is very family friendly.
I am happy to announce that Lino will indeed be back here in New Orleans next week to broadcast The Catholic Guy live from Mardi Gras on Monday, Tuesday and Wednesday!
If my schedule allows, I might drop in for Monday's show. But I am slated to co-host with Lino on Tuesday and Wednesday.
Monday's show will be broadcasted from the grounds of the historic St. Stephen Catholic Church. Tuesday's show will come to you live from Chef Matt Murphy's The Irish House on St. Charles Ave. And Wednesday's show will broadcast live from Ye Olde College Inn on Carrollton Ave.
The Catholic Guy broadcasts live on The Catholic Channel (Sirius / XM Channel 129) from 4:00 to 6:00 PM Central. Tune in next week if you can. If you are not a Sirius / XM subscriber, you can keep your ears open at The Catholic Guy's iTunes podcast feed to see if any of the shows make it there.