February 7, 2011
The Catholic Foodie on TV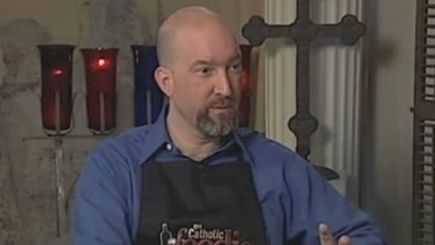 The Catholic Foodie is on TV! That's kinda different, isn't it? Actually, it's very different than an online radio show!
But it was so much fun!
I want to thank Lisa Flood, Mary Salzer, Char Vance, and all those who make up the Focus Worldwide Network.
You can find the full episode online at http://focustvonline.com. The title of the show is Food Meets Faith.
Lisa Flood and I spent time talking about my "conversion" experience (which was influenced by Medjugorje and the Catholic Charismatic Renewal), my time in the seminary with Mother Teresa's priests (and the times when I was blessed to meet her… a saint!). Of course, we also talk food and faith, and what the Catholic Foodie is all about.
You can watch the entire episode online at http://focustvonline.com.
Take a look and let me know what you think in the comments below!