May 13, 2015
The Catholic Foodie Show on Real Life Radio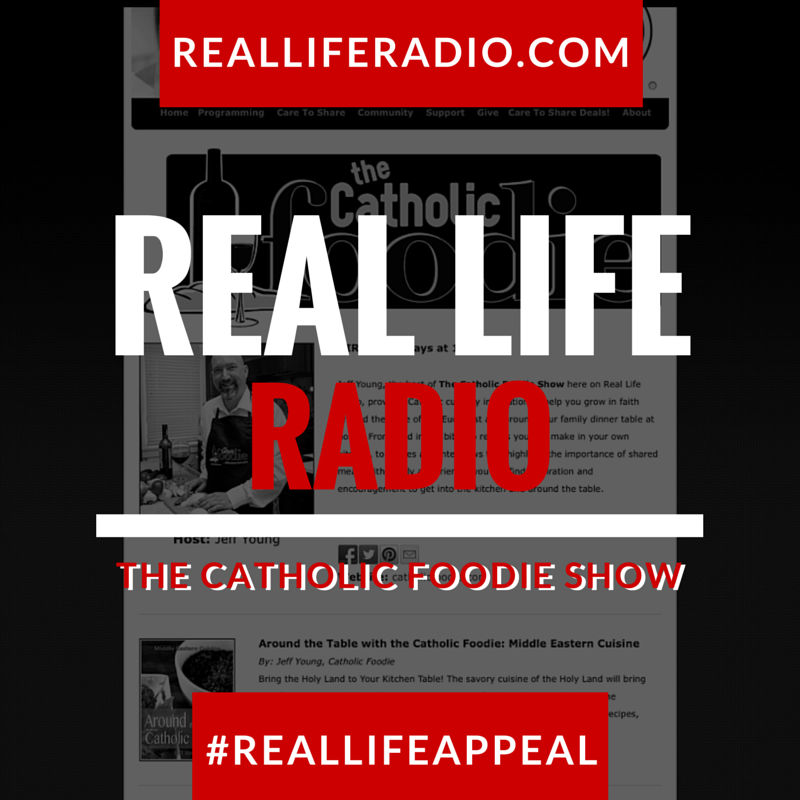 In case you haven't heard the news, there is a new daily, live radio show in town… The Catholic Foodie Show on Real Life Radio.
Today was the inaugural broadcast, and I was joined by my friend Diana von Glahn, The Faithful Traveler. Since every show that we broadcast is released as a podcast as well, you can look forward – in case you missed it – to catching my conversation with Diana a little bit later this afternoon. You can check back here at CatholicFoodie.com, subscribe to the podcast feed on iTunes, SoundCloud, or Podbean, or visit The Catholic Foodie Show page at RealLifeRadio.com.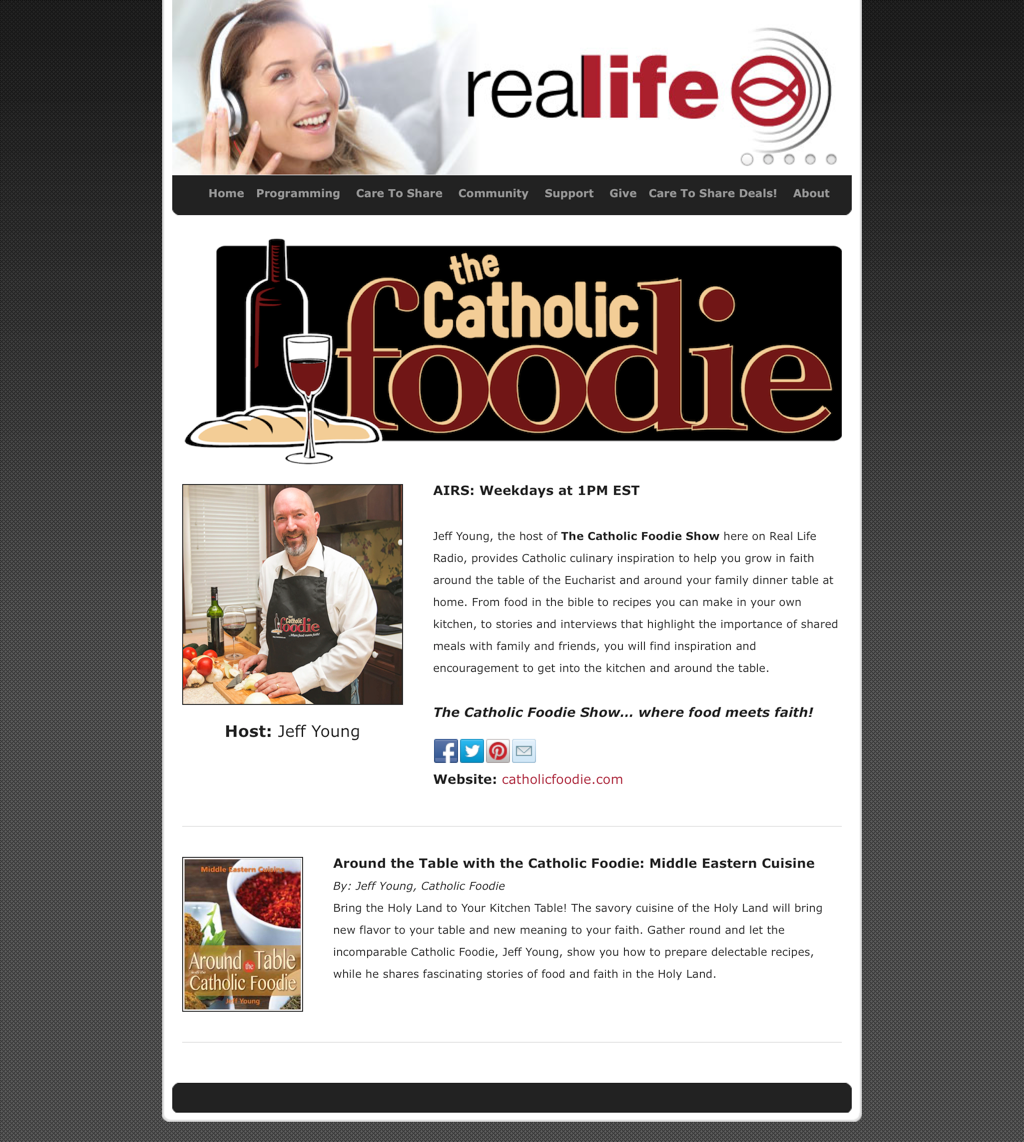 Real Life Radio is YOU Supported
Real Life Radio   is a media ministry caring for those seeking fulfillment, by sharing our faith experiences, to find a better understanding of what Jesus and His church is offering.
Real Life Radio is YOU Supported!
Help Real Life Radio improve the App!
We are  in the final stages of development, but need your financial support to make  the app the best it can be! #RealLifeAPPeal
Our new and improved app will included easier access to Podcasts  and Live Content . The geolocating feature will be expanded to offer more localized content in more markets, including Care2Share  participation!
Our #RealLifeAPPeal campaign will run from the Feast of Our Lady of Fatima (May 13)  until the Feast of Our Lady of Perpetual Help (June 27).  We entrust this campaign to  our Blessed Mother, as we have prayed a Novena leading up to  the launch and will continue to  call upon the intercession of Our Lady as we move through.
Check out the exciting incentives that we have arranged for you: #RealLifeAPPeal on GoFundMe.
Who Is Real Life Radio?