June 19, 2011
The Catholic Foodie's Fish Tacos & Fresh Salsa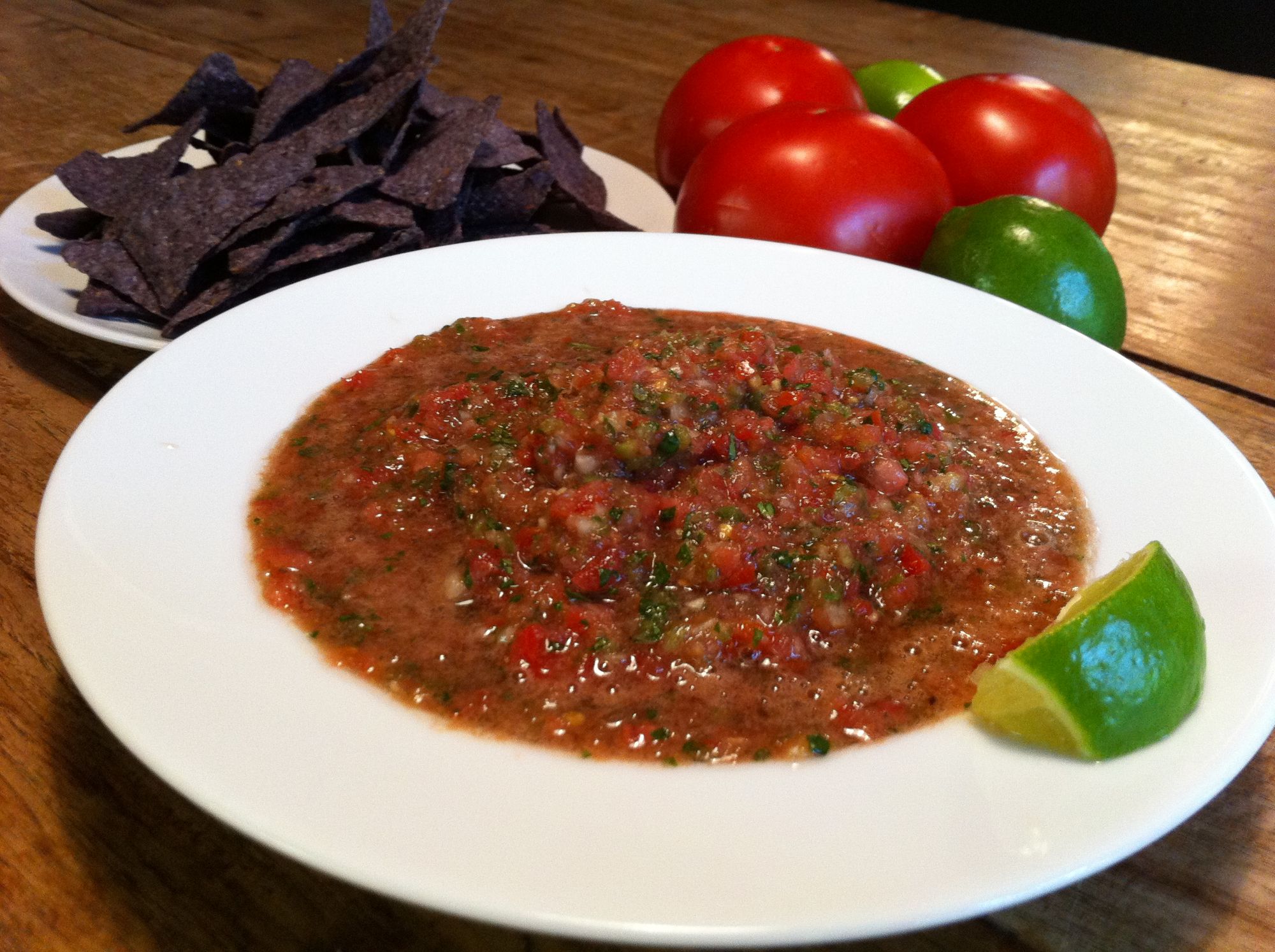 Well, folks we are going to step into the kitchen now. You know, I mentioned that on Wednesday I prepared a late lunch of fresh salsa and fish tacos. I posted pictures on the Catholic Foodie Facebook page, and some folks (including my friend Sonia McGarrity) asked for the recipe. So, I'm going give that to you right now.
Fresh Salsa
Let's start with the salsa. This is a fresh salsa from scratch. I use a Cuisinart Food Processor, but you could just as easily chop everything by hand, or use a blender. Just be careful with blenders as they tend to liquify food like this, instead of just nicely chopping.
Here are the ingredients for the salsa:
4 fresh whole tomatoes (I like to use local Creole tomatoes for mine)
4 fresh Jalapeno peppers, seeded (reserve some of the seeds in case you want extra heat)
1/2 of a medium sweet onion (I like to use Vidalia onions)
4 or 5 cloves of garlic
About 1/2 a bunch of Cilantro, chopped
Juice of 1 lime
A generous tablespoon of ground Cumin
Salt to taste
And a bit of honey
Here's what I do:
I place the onion, garlic, and jalapeno peppers in the Cuisinart, and I process just long enough to chop and mix the ingredients.
I then quarter the tomatoes and add them to the food processor, along with the lime juice, Cilantro, Cumin and salt and honey. I process it again for a few seconds (until all is mixed up and the tomatoes are nicely chopped).
Then I taste it. And I taste it again. I tweak it, if it needs it. Remember, all of this is "to taste." Add more of whatever you want.
This is a very simple and delicious salsa recipe. Definitely a hit in our family. And we like to serve this salsa with Blue Corn Chips. Yum! Buen Provecho!
Fish Tacos
OK. So what about the Fish Tacos? We love fish tacos. I used eat them from time to time when I was a seminarian in Tiajuana, Mexico. One of the places I would go for lunch whenever I crossed the border into San Diego was Rubio's… and they specialize in fish tacos. And there's a great Mexican restaurant in New Orleans (with a couple of locations) called Taqueria Corona. They have excellent fish tacos too.
Here's what you will need for the fish:
A couple of pounds of firm fish filets, like Tilapia
1/4 cup of EVOO (Extra Virgin Olive Oil)
Juice of one lime
1 tablespoon of chili powder
1-2 jalapeno peppers, seeded and chopped
1/2 a bunch of Cilantro, chopped
Tortillas (Because we are trying to eat only real food – nothing artificial or full of preservatives – we did something different this time. We used hard blue corn taco shells made my "Garden of Eating." They worked beautifully!).
For "fixins" we use:
Red cabbage, chopped
Red onion, thinly sliced
Green onions, thinly sliced
We also make a deliciously creamy sauce to top the tacos with. Here's what you will need for it:
Organic Sour Cream
Mayonaise (I prefer Blue Plate)
Sriracha (a.k.a. Rooster Sauce)
Hot sauce (Crystal or Cholula)
Chopped Cilantro
Juice of a lime
Konriko or some other kind of Cajun seasoning mix
The first thing I did was prepare the marinade for the fish. In a mixing bowl I added 1 tablespoon of chili powder, 1/4 cup of of EVOO, the juice of one lime, one to two jalapenos (seeded and coarsely chopped), and about 1/2 a bunch of Cilantro, chopped. I whisked it all together, and then poured this over the fish filets in a large Ziploc plastic bag, and placed it in the refrigerator to marinate for at least half an hour.
In the meantime, I prepped the rest of the fixin's, pre-heated the oven for the taco shells, and preheated the "grill," which was in this case a cast iron griddle that spans two burners on my stove. I pre-heated to the griddle to medium-high heat.
Once everything was ready, I pulled the Ziploc baggie out of the fridge. I added a bit of olive oil and organic butter to the griddle, immediately adding two filets to the griddle too. I added a dash of salt to each filet, and allowed them to cook on the hot griddle for about 4 minutes before flipping them. Once flipped, I let them cook for only 30 to 45 seconds, before pulling them and adding them to a plate so they could rest. Then I repeated the process until all the filets were cooked. I think I had a total of 5 filets. Once they are all cooked, I let them rest for about 5 minutes, while I prep the plates. Then I took a fork and flaked the fish.
Then it was just assembling the tacos, saying grace, and enjoying an absolutely delicious meal. OPA! I mean…. Arriba! …. Or something like that.
If you decided to try these wonderfully delicious fish tacos yourself, please do let me know how they turn out. You can find the recipe over at CatholicFoodie.com. And, of course, you can always leave voice feedback for me by calling 985-635-4974. And you can reach me by email at jeff@catholicfoodie.com. And there's always Facebook and Twitter. I'm catholicfoodie on Twitter and the Facebook page is at Facebook.com/catholicfoodie. I look forward to hearing from you!