October 19, 2015
The Family Table with Marie Bellet | The Catholic Foodie Show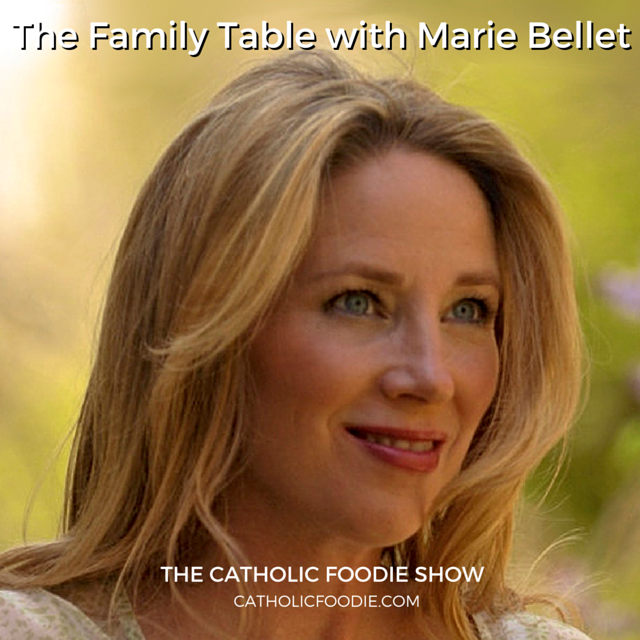 Marie Bellet joins me on The Catholic Foodie Show today. Singer, songwriter, mother of 9, a woman of deep faith, Marie shares her experiences with me on the importance of family meals. Pour a cup of coffee or tea and join us around the table for a delightful conversation that is sure to inspire you in your own family life.
LISTEN TO THE SHOW
Click the Play button below to listen to the show. You can always right-click and save-as to download the show for listening later.
Don't forget to enter to win a free copy of Louisiana de Mer, the new cookbook published by Louisiana Cookin' magazine. Click here for details on how to enter!