March 3, 2012
The Lenten Kitchen and Fish on Fridays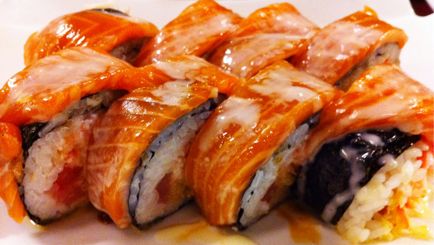 Why fish on Friday?
Why can we eat fish on Fridays in Lent? Isn't fish a kind of meat too?
I have to be honest… this was a real stumbling block for me when I first "turned to the Lord" at the age of 16. I lived in Baton Rouge, LA where seafood was just a part of life. "You mean I have to eat fried catfish on Friday? What a penance!" [That's a joke, by the way. For me it was no penance to eat fish. So… how did I make sense of all this?]
In the show I talk about two intriguing spiritual ways we can understand why it's OK to eat fish on Fridays. Both "explanations" are new to me. I hadn't heard about them until recently. But, I like 'em!
After you listen, make sure to let me know your thoughts in the comments below!
The Lenten Kitchen… A Perpetual Jubilee
I am thrilled to have Celeste Behe join me on the show today. She is the author of the blog A Perpetual Jubilee, and she has a fantastic Lenten menu program called 40 for 12. Listen in on our conversation by clicking the "play" button below. You can also download the episode directly or get it for free on iTunes.
Experiencing Lenten Failures
Sarah Reinhard, author of Do I Really Have to Give Something Up for Lent? and Welcome Risen Jesus: Lenten and Easter Reflections for Families reflects on our failures in the Lenten season.
By the way, I highly recommend Sarah's two Lenten books. We are using them in our family this Lent, and we love them!
Vote for DivineOffice.org!
Special thanks to DivineOffice.org for sponsoring the Catholic Foodie!
DivineOffice.org is once again a finalist (in three categories!) in the About.com 2012 Readers' Choice Awards! We are in the voting phase now. You can vote everyday between now and March 21, 2012. Sign up here for a daily reminder to vote!
It is so important to support good Catholic ministries in their efforts to reach more people for Christ! By winning these awards, more people will hear about DivineOffice.org. And the more folks who hear about it, the more folks who will be blessed by it!
Thank YOU for helping to spread the word… and for voting for DivineOffice.org!
To leave feedback for the Catholic Foodie, call 985-635-4974 and leave a message. You can also leave feedback for me at jeff@catholicfoodie.com.
Download episode 131 here or listen to it below:
Get new episodes of the Catholic Foodie by subscribing for free via iTunes or in another podcatcher. Find me also at SQPN.com.
You can also find me at:
the Catholic Foodie on Facebook
the Catholic Foodie on Twitter
And over at http://jeffyoung.me