April 9, 2015
Trending in 2015: Middle Eastern Cuisine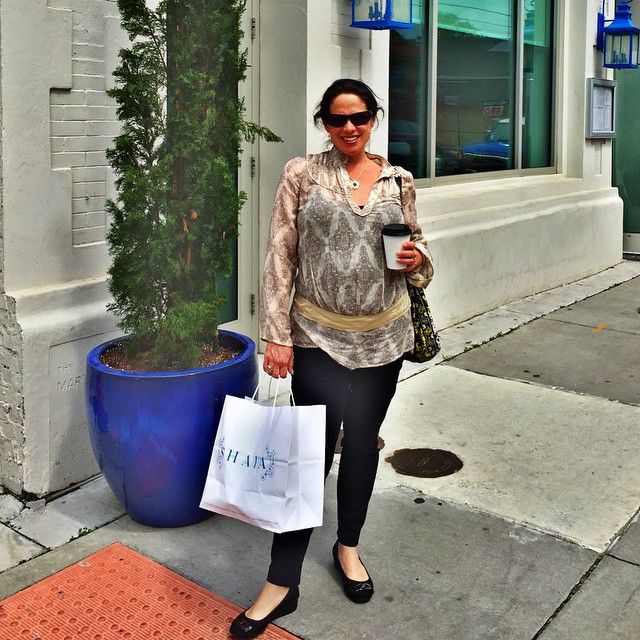 Have you heard the news?
According to FoodBeast (at foodbeast.com), Middle Eastern cuisine is one of the top food trends of 2015.
I'm not surprised.
As I mentioned in my own Middle Eastern cookbook published last November, there is a large population of Lebanese Americans in the United States, particularly along the gulf coast. My wife is of Lebanese heritage and she has lots of family sprinkled all across Baton Rouge where we both grew up. Not only are there numerous Middle Eastern restaurants in Baton Rouge and New Orleans, but there are also lots of regular (often weekly!) family gatherings – complete with hummus, tabbouleh, pita, baba ganoush, and many other Middle Eastern dishes – around the table.
But that's not why I'm not surprised.
In researching my book, I saw the trend coming. One of the obvious signs was the plethora of new Middle Eastern cookbooks hitting the market. Incidentally, some of my favorite new Middle Eastern cookbooks are:
Another sign of the coming trend was the increasing number of Middle Eastern restaurants. Take New Orleans as an example. We have our old standards: Mona's, Byblos, Lebanon's Cafe, the Shishkabob House in Kenner, Phoenicia in Metairie, and Albasha on the Northshore. To this list, we must add Fatoush in the Bywater district (it opened in 2011) and Shaya, which opened on February 13 on Magazine Street.
NEW & NOTABLE: SHAYA ON MAGAZINE STREET
Shaya, named after Chef Alon Shaya (of Domenica and Pizza Domenica fame), serves up modern Israeli cuisine in an upscale Magazine St. fashion. Chef Alon himself describes the restaurant as "an interpretation of the food that I grew up cooking and eating with my grandmother, but what I hope to bring to the menu is my approach to modern Israeli cuisine, marrying local New Orleans ingredients with the indigenous flavors of Israel."
Shaya business partner Chef John Besh observed that "Alon has waited his whole life to open this restaurant and now really has the opportunity to cook from his heart. When hummus, pita and shakshouka all started cropping up on Domenica's menu, we knew the time had come for Alon to open a modern Israeli restaurant and share his passion for this food with New Orleans."
Sitting in Shaya, with the aroma of fresh-made pita baking in an indoor wood-fired oven, you can taste the passion Chef Alon brings to his food. The small-plate Middle Eastern approach to dining is perfect for bringing family and friends together around the table. Not for a quick eat-and-run bite. No, Shaya beckons us to slow down and enjoy both the food and the relationships that make life special. You won't be disappointed.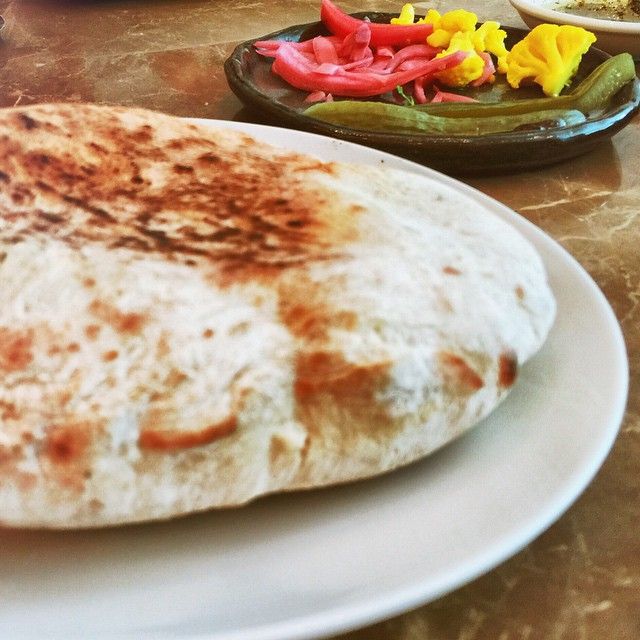 So, have you heard the news? Middle Eastern cuisine is one of the top food trends of 2015. 😉
Middle Eastern "food is presented as a healthier alternative to other cuisines, offering lighter choices that aren't caked in oils and grease.

"Middle Eastern cuisine is still relatively unknown to a good chunk of the world. While Asian foods have pretty much been defined across the globe, there's still an unfamiliarity with food from the Middle East. While foods like falafels, hummus and shawarma have become more commonplace, a mystery surrounding dishes like fattoush, tabouleh and baba ghanoush still remain for most people.

"While the hype train for Middle Eastern fare is slowly building, we expect to see a consistent trend in the near future." – foodbeast.com
Middle Eastern food is certainly trending at my house. And around New Orleans.
If you want to get in on the action, but don't have many Middle Eastern restaurants close by, may I recommend a cookbook with easy-to-follow recipes that will help you prepare restaurant-quality Middle Eastern dishes right in your own kitchen?
Pick up a copy of Around the Table with The Catholic Foodie: Middle Eastern Cuisine. You can get it at Amazon.com or from Liguori.org. It may also be available in your local bookstores.
Here's what Amazon reviewer oolong recently wrote about Around the Table with The Catholic Foodie on Amazon.com:
"Some of the pages in this book brought back memories of recipes my mom made, but the real appeal is in the simple recipes, the quick add-ons to any meal, for example steamed mixed vegetables and easy-to-make soups and salads. I have tried variations of the spinach salad, making it with mesclun (mixed greens), which works just as well as spinach if you want to add variety. The cucumber and yogurt salad is also one that holds up well with variations (I've often made something similar with sour cream) and is also an easy side dish to add to any meal. I haven't tried a bigger challenge yet, the Lebanese Fattoush Salad or Lamb-Stuffed Bell Peppers, but I plan to try the Crispy Roasted Potatoes soon, both because my kids love oven-baked potatoes and because the recipe looks like no fuss to prepare, requiring only 40 minutes or so to roast. Fun to flip through on a rainy afternoon–like today–and plan for meals to come, these recipes are easy to incorporate into lunches and dinners your family will love."
I heard from a reader the other day. She's only had the cookbook for a month or so, but she has already cooked every single recipe from my book. And she raved about them. That's impressive. And humbling. But it makes me very happy to hear.
What about you? Are there authentic Middle Eastern restaurants in your area? Do you cook Middle Eastern food at home? Want to try?
Let me know! You can email me at jeff [at] catholicfoodie.com or leave a comment below.
Thank you!