April 23, 2010
Want to Upgrade Your Grocery List?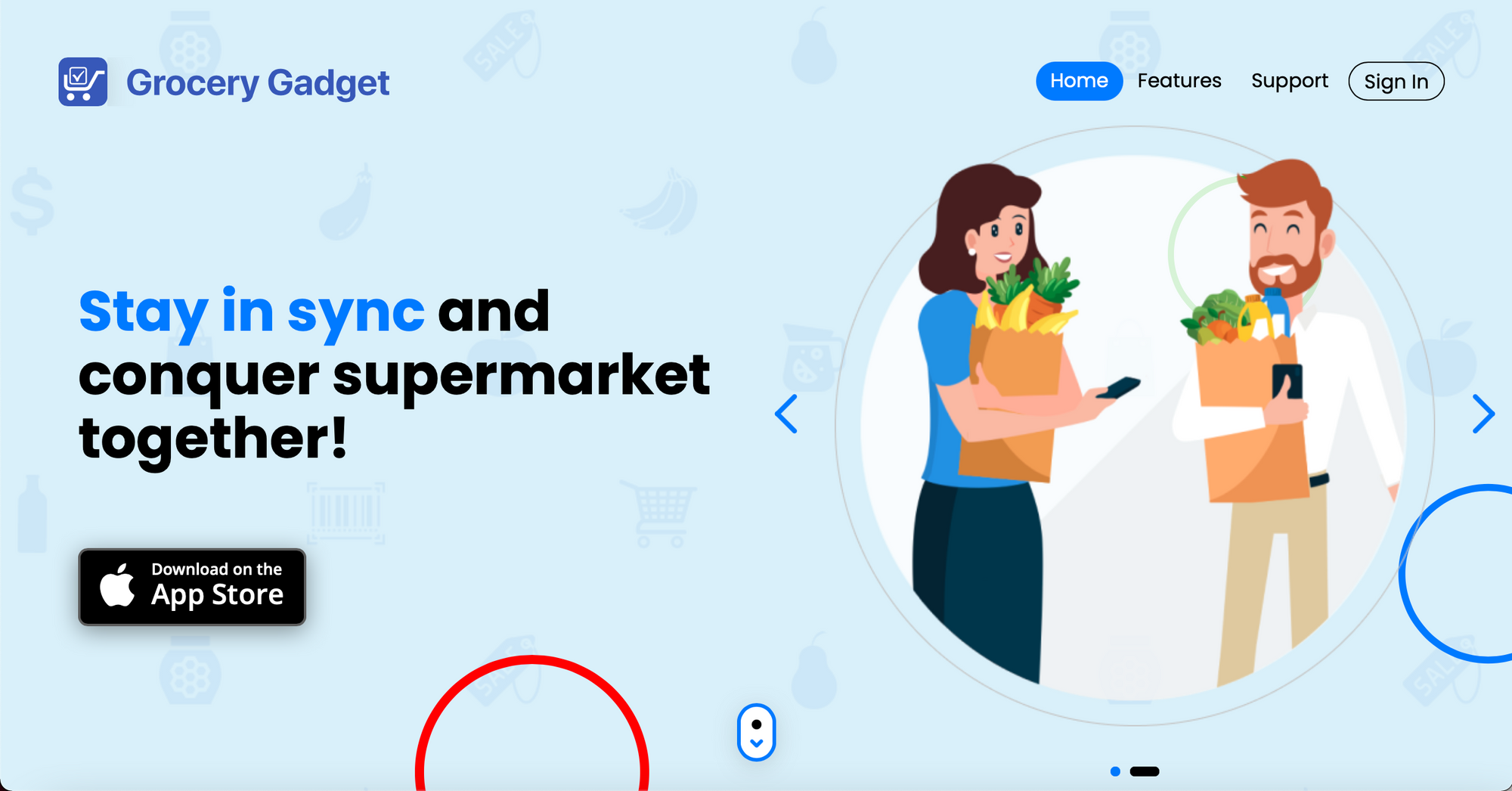 The good folks over at Flixoft sent me a review code for their iPhone app Grocery Gadget. I've been wanting to review iPhone grocery apps for quite a while now. If you know me, you know that I love my iPhone. I know. I'm a geek. I can't help it. And, yes, there is an app for everything. I think I am an app addict. But, shhhh. Don't tell anyone.
Grocery Gadget, as you can imagine, replaces paper shopping lists. You know, those lists that we write on scraps of paper… the backs of envelopes, sticky notes, napkins, and sometimes a real honest-to-goodness shopping list pad.
Again, if you know me, you know that I love paper. Pen and paper. There's so much inspiration waiting there for me as my hand glides across the page. But how much inspiration do I need to make a grocery list?
Grocery Gadget not only replaces your paper shopping lists, it also kicks them up a notch:
Share and sync grocery lists with family members
It learns the order in which you pick up items when you shop, so that the next time you shop, it will rearrange your list to match the last time you shopped… how cool!)
You can arrange your list according to aisles
You can embed photos in the list so that you (or your spouse!) buy the brand you want
Track your coupons & set coupon reminders (syncs with coupons.com)
Sync with BigOven and easily import recipe ingredients to your shopping list
If you have grocery lists on your desktop / laptop, you can import them to Grocery Gadget too
Quickly and easily sort grocery items
Instead of typing out the items on your list, you can use the built-in list of master items –  You choose the ones to add
You can set measurements for the items on your list so that you buy exactly what you need
Email shopping lists to family members or to your self so you can keep a record or print them out
Handles multiple shopping lists and lists for different stores
Add an unlimited number of items to your lists (but be careful… that could be an expensive grocery run!)
Grocery Gadget costs $4.99 and is available in the iTunes App Store. If you are looking to simply or track your grocery shopping, Grocery Gadget will help you to do that. And if you shop like I do, It is totally worth the $4.99.
Want to try it out before you buy? There is also a Grocery Gadget Lite. Same great app minus a some features, and it's free.