September 11, 2009
Win a Catholic Foodie Apron or T-shirt!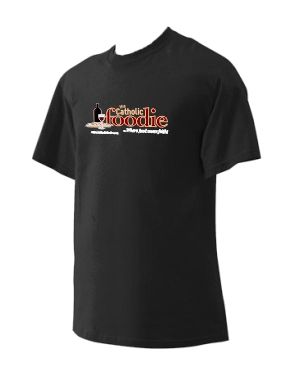 That's right! You could win a Catholic Foodie apron or t-shirt!
On episode 36 I announced a contest in honor of the new Catholic Foodie merchandise. This post is just a simple reminder.
So, how do I win a t-shirt or apron?
Well, here's what I'm looking for: voice feedback!
Simply call 985-635-4974 and leave a message telling me one of two things:
Tell me about any tailgating experience you have had. What do you usually eat when you tailgate? Where do you tailgate? What team to you root for? Or anything else about your tailgating experience.
Tell me about how food meets faith in your life.
That's it! Just leave me a message about one of those two things. And your name will go in the hat for a free Catholic Foodie t-shirt or apron.
If you want to see what they look like, go to SQPNgear.com.
Coming soon: ladies' tees and coffee mugs!
So, what are you waiting for? Call now! 985-635-4974.