September 6, 2013
Ye Olde College Inn – Food, Faith, Family in New Orleans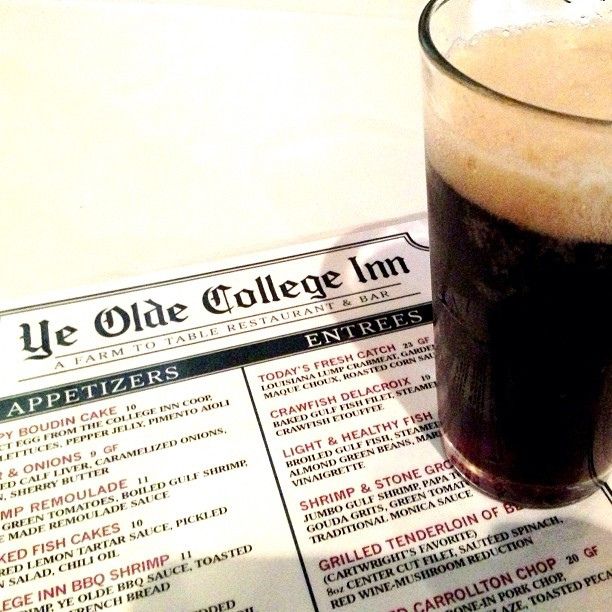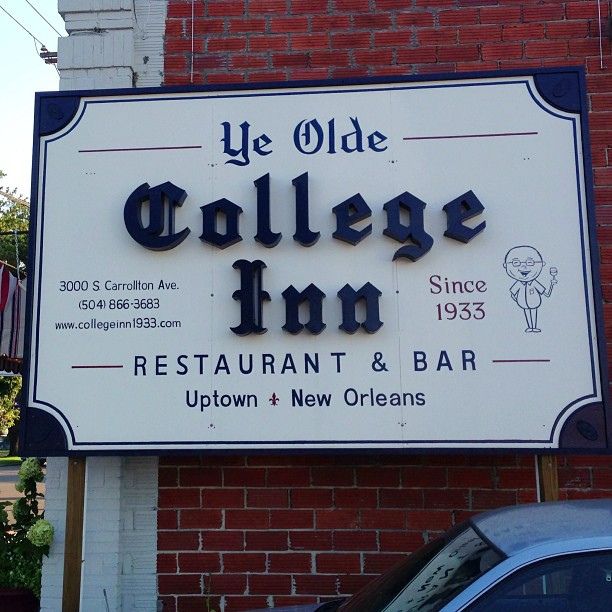 Ye Olde College Inn: Food, Faith & Family in New Orleans
Ye Olde College Inn is a classic family neighborhood restauarant in uptown New Orleans, and it is located right across the street from Notre Dame Seminary on Carrollton Ave.
Ye Olde College Inn has been around since 1933. First started as a BBQ establishment by the Rufin brothers, it was part of The Pig Stand restaurant chain out of Texas. In 2003 the Blancher family acquired Ye Olde College Inn. That was two years before Hurricane Katrina. A lot has happened since then.
But, before we move forward, we really need to take a step back and ask, "Who, exactly, is the Blancher family and how to they factor into the picture?"
Well, it all started in 1988, and Mary the Mother of Jesus had a lot to do with it.
A pilgrimage and a prayer

How did John Blancher get the idea to buy the struggling Mid-City Lanes in 1988? It was a strange combination of happenstance and moxie to say the least.

Blancher was driving one day with his friend, Louisiana politico Charles "Chuck" Cusimano, to see the play "The Kingfish," when Cusimano's accountant asked him if was interested in a business deal.

"I said 'A bowling alley? I don't know anything about bowling and I've never ran a business in my life.' "

Despite that, Blancher decided to check it out.

Then 35, he had just returned from a pilgrimage to the city of Medjugorje in current-day Bosnia and Herzegovina.

While there, Blancher experienced no apparitions of the Blessed Virgin Mary or other visual phenomena, but he did come away convinced that others were interacting with the divine.

He also sought guidance of his own.

"There was a huge concrete cross on the mountain and the custom was that you could write a petition, and they would burn the petitions in the evening and say prayers for what you were asking for. What I asked was for God to please help me find something to take care of my family."

Blancher thought that the bowling alley might be just that. After a few weeks of scouting it out, he purchased Mid-City Lanes from the Knights of Columbus in August 1988 for $10,000.

The business floundered initially, and Blancher, despite working long hours, found himself barely able to make rent and payroll. Cash-starved after only six weeks, he even tried unsuccessfully to sell part of his new acquisition to keep him afloat.

An article in the business section of The Times-Picayune and a spot on the local TV segment "Naturally New Orleans" with Frank Davis created some much-needed business.

But it was his decision to add live music that gave Mid-City Lanes its charm.

On Nov 2, 1989, Johnny J & The Hitmen played at the first ever Rock 'n' Bowl show, and Blancher never looked back.

Soon, the battered bowling alley had become one of the hippest music joints in town, with Blancher at the helm.

Performers like Boozo Chavis, Beau Jocque, Tab Benoit and Ernie K-Doe became regulars.

After a correspondent from National Geographic stumbled onto Blancher's regular Thursday Zydeco night while writing about New Orleans, the Mid-City Lanes Rock 'n' Bowl leapt into the national spotlight.

Over the span of a few years, the bowling alley was covered by CNN, USA Today, Life Magazine, Southern Living and Rolling Stone.

"The media has never stopped," Blancher said. He credits divine intervention: "The Blessed Mother is the greatest PR person you could ever ask for." – from Business Pilgrimage by Dan Lawton in The Advocate
Ye Olde College Inn: A Family Business
Ye Olde College Inn is a family business in the truest sense of the term. Not only is it run by a family, but many of the family members are frequently present… even the children and grandchildren. Of course, Ye Olde College Inn is also a favorite of families all across the city.
Family is a theme that shines through in our interview with John and Johnny Blancher.
Listen to the show below to hear about John Blancher's conversion story, and about how Our Lady provided a way for a family to give testimony – through food and a business – to the love and power of Jesus Christ! Listen as we discuss food, faith, and family with John and Johnny Blancher. Click on the "play" button below to listen. Alternatively, you can click here to download the show as an MP3 file that you can listen to at your convenience on your computer or MP3 player.
Ye Olde College Inn Serves Farm-Fresh Food
Right next door to the restaurant – in the middle of uptown New Orleans – is their farm, which provides fresh vegetables, herbs, and fresh yard eggs. As you can imagine, the faith of this family manifests itself here too. The garden is laid out in the form of the Stations of the Cross. And their hen house is affectionately referred to as "The Cock-a-doodle Convent." 😉
The College Inn Farm is a project that currently provides a variety of fresh produce. The focus of the farm changes seasonally. Herbs are a year round item of the farm and provide an ultra fresh compliment to our menu. The seasonality of the vegetables and fruits help enhance the creativity of our specials. Additionally, fresh farm eggs provide a great twist at times. Currently, a variety of breeds (Auracuna, Buff Orpington, Barred Rock, Rhode Island Red, and Black Star) reside at the farm providing us with a steady supply of rich, deep orange yolks. The flock, affectionately referred to as the Cock-a-doodle Convent, give some life to the grounds as they enjoy pecking about the farm searching for the goodies they enjoy. This traditional breakfast item is presented in unique ways for dinner, sometimes changing the common held perception of the egg.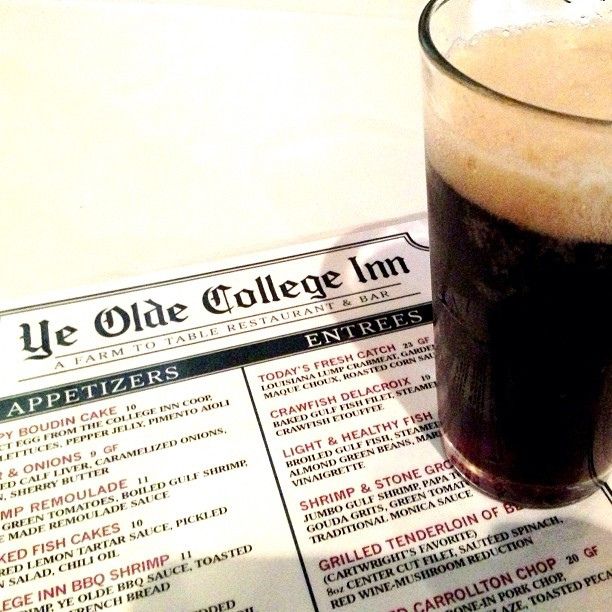 Recipe: College Inn Chicken Lettuce Wraps
INGREDIENTS
1 # boneless skinless chicken breast (cooked and diced)
½ cup mayonnaise
½ cup celery small dice
½ cup shaved scallion
½ cup red bell pepper small diced
2 Tbsp scirracha
¼ cup chopped toasted nuts (almonds, pecans, walnuts, etc)
1 tsp honey
1 head iceberg lettuce
DIRECTIONS
Mix ingredients in a bowl and season to taste with salt and pepper.
Cut iceberg in half and remove core. Use leaves as cups and fill with chicken salad mixture. Serve chilled.
---
Join me in the Holy Land in February 2014!
DEADLINE TO REGISTER IS OCTOBER 25, 2013!
Register between now and October 1st and receive $50.00 off, plus get a free copy of Jeff's collection of Middle Eastern recipes!
Contact Information
Susan Prendergrast
(800) 842-4842
catholicfoodie.com/holyland
Join us as we PRAY and BREAK BREAD together in Israel
Experience food preparation and cooking demonstrations led by "Catholic Foodie" Jeff Young and the "Chefs For Peace."
We will not only WALK WHERE JESUS WALKED, and PRAY WHERE JESUS PRAYED, but EAT WHAT JESUS ATE!
Price of $3,795.00 includes airfare from Atlanta, Philadelphia, or Newark.
3 nights in Nazareth and 5 nights in Jerusalem
Highlights include:
Celebrating Mass at Mount Carmel, the Church of the Nativity, the Mount of the Beatitudes, the Basilica of Agony in the Garden of Gethsemane, and the Church of the Holy Sepulchre
Renewing Marriage Vows in Cana and Baptismal Vows at the River Jordan
Visiting the Churches of the Annunciation, Visitation, and Assumption
Sailing on the Sea of Galilee and Swimming in the Dead Sea
Touring a Franciscan Winery in Bethlehem and a Brewery in Taybeh
Praying the Stations of the Cross on the Via Dolorosa, and visiting the "Wailing Wall," the "Upper Room," the Palace of Caiaphas, the Pools of Bethesda, the Mount of Olives , and Dormition Abbey
And finally a Farewell Supper at Emmaus
Details and registration form are at /holyland