May 3, 2009
CF17 – Abita Beer Rocks!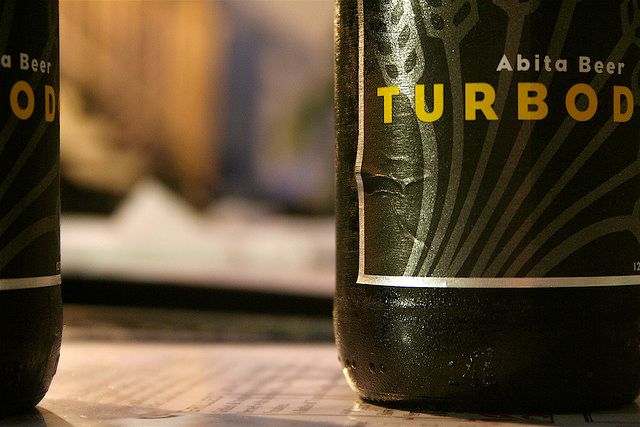 Ever heard of Abita Beer? I certainly hope so! We have reviewed both the Abbey Ale and the Strawberry Harvest Lager in previous shows. In this episode, I take you to the Abita brewery to meet Mr. David Blossman, the President of Abita Brewing Company.
Abita Brewing Company started in 1986 just north of New Orleans in Abita Springs, LA. It was the first, and today is the largest, craft brewer in the Southeast. Abita strives to craft quality beers, using only the finest ingredients and the "pure artesian water of Abita Springs." That's right… artesian water. Very cool.
Abita brews 7 flagship, or year-round, beers: Amber, Light, Golden, Jockamo, Purple Haze, Restoration, and Turbodog.
There are 5 seasonal beers: Bock, Red Ale, Wheat, Fall Fest, and Christmas Ale. Two harvest brews: Strawberry and Pecan.
Two "big beers:" the Andygator and Abbey Ale.
And a Select label, which changes every few months.
Want to find out if Abita Beer is available in your neighborhood? Check out the Abita Beer locator.
Recently, Abita published a cookbook: Abita Beer: Cooking Louisiana. I hope to review this cookbook for you soon.
Also on the menu today… Abita Turbodog! Imagine that… I spend some time talking with David Blossman and I just have to have a beer when I get home! Listen as I review this excellent beer.
**Special thanks to chrisheuer on Flickr for the use of the photo.**
To leave feedback for the Catholic Foodie, call 985-635-4974 and leave a message. You can also leave feedback for me at jeff@catholicfoodie.com.
Download episode 17 here or listen to it below:
Get new episodes of the Catholic Foodie by subscribing for free via iTunes or in another podcatcher. Find me also at SQPN.com.
You can also find me at:
the Catholic Foodie on Facebook
the Catholic Foodie on Twitter
And over at http://jeffyoung.me