May 11, 2009
What Am I Craving Right Now?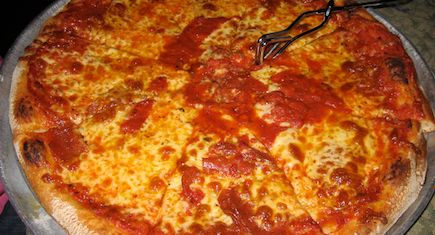 Guess!
I know, I know. I wrote (and spoke) all about this in parts 1 & 2 of episode 7: That's Amore!and That's More Amore! But I am just craving that wonderfully delicious work of art known asPIZZA! So, I stopped by the grocery and picked up a few essentials. I am going to make my dough right now. And when it's ready in a few hours… BAM! I'm making pizza!!!
If you are interested, here is the recipe I use for my dough.
Also check out Michael Ruhlman on Pizza. And then there's that article by Sam Sifton in the New York Times Magazine. Oh yeah, these articles will get your mouth a'waterin'! I hope you're hungry!
Do you make pizza at home? What is your favorite pizza recipe or pizza place?