November 11, 2015
Harness the Power of Lentils to Creatively Lunch All Week at Work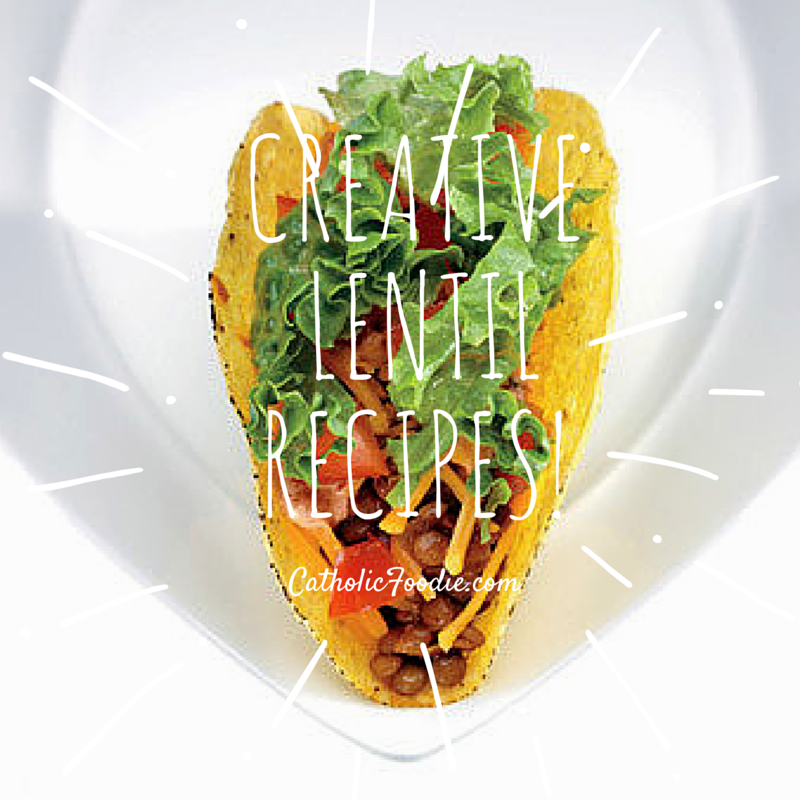 Lentils amaze me. Tiny little things. But, boy, do they pack a punch. In both nutrition and flavor.
I have already shared a number of lentil recipes here at CatholicFoodie.com. As a matter of fact, I share a few of them in my book, Around the Table with The Catholic Foodie: Middle Eastern Cuisine. Lebanese Lentils and Spinach Soup stands out as one of the most popular recipes at CatholicFoodie.com. So does Mujadra, which is a Lebanese lentils and rice dish.
As I have mentioned before, there are so many health benefits the lentils provide. Besides they are cheap… and super quick and easy to prepare.
A recent article on Epicurious.com hit my Facebook feed the other day, and I immediately saved the link so that I could share it with you here. When it comes to workday lunches and lentils, a little creativity goes a long way.
[Tweet "When it comes to workday lunches and lentils, a little creativity goes a long way."]
Tommy Werner at Epicurious.com proves it:
Here's what's wrong with your weekday lunch: You're not thinking about it on the weekend.

I know, I know—you don't want to think about a mundane Monday desk lunch. But a little Sunday planning and a bag of lentils is all it takes to make sure that, come Monday (and Tuesday, and Wednesday…), you'll be well-fed.

One cup of lentils typically serves four for a dinner recipe; stew two cups on a lazy Sunday and you'll be set for the week. Don't worry—since lentils are smaller than most beans or peas, they'll only take an hour to prepare, leaving you lots more Sunday time to catch up on blogs and Netflix.
And to go to Mass. 😉
Tommy then lists out 5 five recipe suggestions, one for each week day:
You can find all the recipes by clicking here: How to Turn a Pot of Lentils into 5 Workday Lunches.
Want healthy, protein-packed lunches all week? All it takes is one quick-cooking pot of lentils (and these recipes).