August 12, 2012
How to Make Chicken Stock From Chicken Bones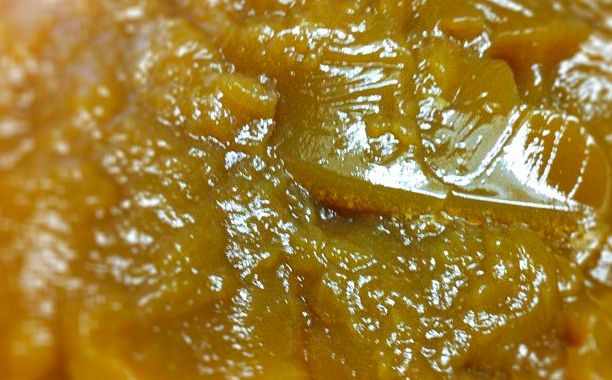 Chicken stock is an absolute necessity in our house. For years I bought cans of chicken stock at the grocery store. Then I discovered how easy and inexpensive it is to make a far better chicken stock right in my own kitchen. And the ones I make are not filled with preservatives and other suspicious stuff.
I credit Nourished Kitchen with this inspiration. I stumbled across her recipe for chicken stock and then made it my own. I now want to kick myself whenever I think back on all the chicken bones I've thrown away in my life.
We use chicken stock in so many recipes: Chicken & Andouille Gumbo, Curry Chicken & Coconut Soup (and many other soups!), Kousa Mahshi (or Lebanese Stuffed Squash)… and even in seafood dishes like Shrimp & Okra Gumbo,  Seafood Gumbo, Shrimp & Grits, Shrimp Bisque and Shrimp Étouffée (if you don't have shrimp stock).
Here's how you do it…
INGREDIENTS
2 Leftover roasted chicken carcasses, preferably free-range chem-free chickens (and put in everything… Don't throw any of it away!)
2 to 3 Yellow onions, quartered
2 Carrots, well-scrubbed and cut in 2 inch chunks
1 head of garlic, cut in half horizontally
Leftover vegetable scraps (onion trimmings, garlic skins, parsley or cilantro stalks, celery leaves… see Notes below)
2 Bay leaves
1 Tablespoon of Apple Cider Vinegar (we prefer the Bragg brand)
Filtered water
INSTRUCTIONS
In a large stainless steel stock pot, add the chicken carcasses and the Apple Cider Vinegar, then cover with filtered water.
Allow to sit for at least 30 minutes to an hour. This gives the vinegar a chance to work on the chicken bones… the vinegar softens the bones and allows more of the nutrients to escape into the stock.
Place the pot on the stove and bring it to a boil over high heat. Allow it to come to a full rolling boil.
Partially cover the to pot with the lid and reduce heat to low.
Cook on low for 24 hours or longer, adding water as needed.
Strain the stock well and cool.
If you store it in the fridge the stock my gel nicely, but gelling is not necessary. You now have a nutrient-rich stock. You can use it right away, or you can store it in mason jars in the fridge, or in re-sealable plastic bags if you want to store the stock in the freezer.
NOTES:
I recommend stainless steel when making stocks or soups. In my experience, aluminum gives off a funny metallic taste.
I usually cook roast two chickens at a time anyway. After we have eaten all the meat, I stick the bones in a re-sealable plastic bag and store them in the freezer until I am ready to make stock.
Whenever I cook, I save the scrapes from the vegetables I chop, and I store them in the freezer in a re-sealable plastic bag. This would include onion trimmings, garlic skins, lemon peels, celery leaves and partial stalks, the stalks of parsley and cilantro, leeks and leftover green onions, and any other non-cruciferous vegetables. When making the stock, I pull from the bag only what I need for that particular stock.
Do you make chicken stock from scratch? If not, give it a try. You'll never want to pay for stock again!
Tell me your experience in the comments below!
You can download CF142 here, or press Play below to listen now: