October 8, 2013
How to Make Pizza Dough with Beer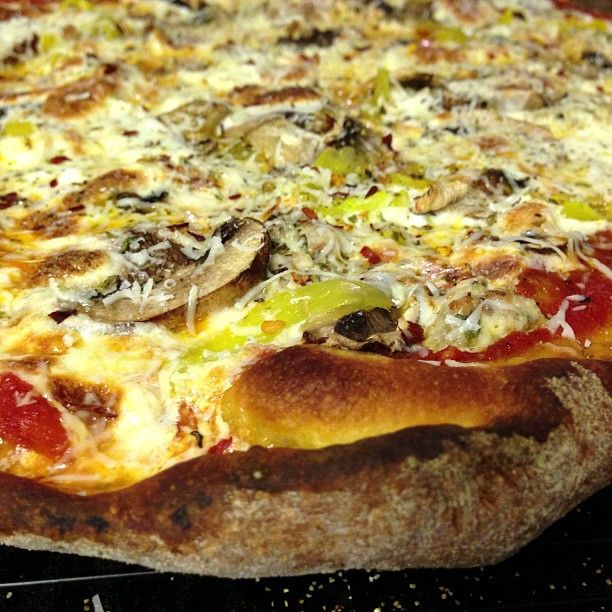 Making Pizza Dough with Beer
I love pizza. That's no secret. As a matter of fact, pizza has it's very own tab (to the far right) on the secondary navigation menu bar on CatholicFoodie.com. See it?
I love beer too. Good beer. Unfortunately, I don't make my own beer as often as I would like. But I have lots of friends who are home brewers, and I have made a number of batches of my own brew over the last few years.
I am blessed, though, because I live on the "North Shore" of Lake Pontchartrain… very close to the Abita Brewery. I also live close to the best selection of beer and wine in the state of Louisiana. That would be the beer, wine, and liquor section of Acquistapace's Covington Supermarket. The prices are unbeatable. And so is the selection.
Cooking is Play – It's Good to Experiment
I love to cook. For me cooking is like play. It is relaxing and enjoyable. Some folks like to garden or knit or hunt. I like to cook. Part of cooking is experimentation, trying different things, playing with ingredients and flavors. Some ingredients just go so well together. Like peanut butter and chocolate. And like beer and pizza. Maybe it's the yeast in each one. I don't know. I do know that beer (especially ales) have historically been referred to as liquid bread, so there is a strong connection between the two. As a matter of fact, monks used to fast on ale during Lent. [Hey, that's not a bad idea!]
Go to any decent pizza parlor and you will most likely find a good selection of beers… because beer and pizza go so well together.
And that got me thinking the other day. If beer and pizza go so well together at the table, then won't they also go well together at the ingredient level?
I decided that I had to find out.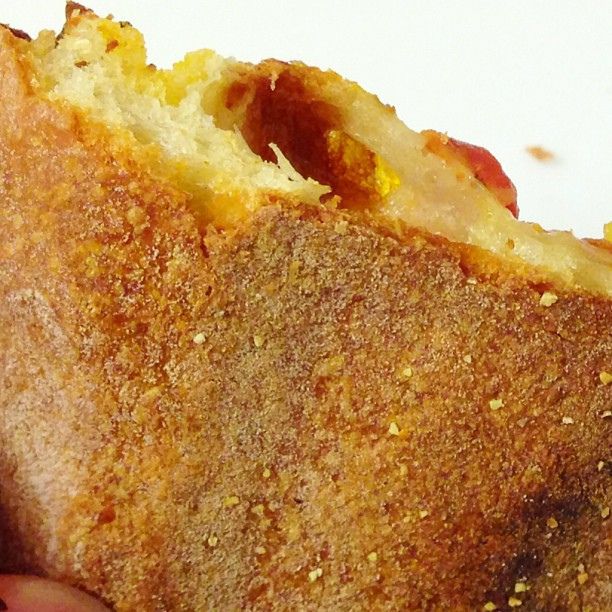 My Favorite Pizza Dough Recipe
I have been making pizza at home for over 30 years. I've been doing it because I enjoy it, but it has also been a quest… a quest to produce restaurant-quality pizza in my home oven. Over the years I have honed my dough recipe, and I have implemented certain "tricks" to try to mimic the results you get from a restaurant pizza oven that reaches 800 to 1200 degrees. That particular quest of mine has finally come to an end. Last October I obtained a tool that revolutionized how I make pizza at home. It's called The Baking Steel, and wrote all about it in an article (and I interviewed the creator of The Baking Steel too!). Read about it. If you like to make pizza at home, and you want your pizzas to be the best that they can be, then get a Baking Steel. It will change your life.
For years, my favorite pizza dough recipe was inspired by Albert Grande of PizzaTherapy.com. It calls for olive oil, which makes the crust a bit denser. But it also allowed me to roll it out very thinly, and my wife loves a thin crust pizza. Then, last fall, I discovered Jim Lahey's "no-knead" pizza dough recipe. Wow. Super-simple, super-easy, and it changed the way that I make pizzas. [I wrote about that discovery too. You can find it here: My Pizza by Jim Lahey and the American Dream]
There's only one catch with Jim Lahey's recipe and process for pizza dough: You can't decide spur-of-the-moment that you want to make pizza. Lahey's process is a slow fermentation that can take between 12 and 18 hours. The results are simply amazing, and I have yet to see any other dough recipe compare to his. But you have to plan ahead… at least a day ahead.
Two Great Tastes That Taste Great Together
I often joke that The Catholic Foodie… where food meets faith is like Reese's Peanut Butter Cups. Two great tastes that taste great together. Food and faith just go together so well, like peanut butter and chocolate. 😉
The same can certainly be said about pizza and beer.
Just this past weekend, I was on a pizza-making mission. I made a total of 9 pizzas. Three of them were shared with another family that is going through a health crisis. My family had three. Then, as an experiment – because I still had sauce and cheese and other toppings left over – I decided to make another round of pizzas, this time using beer in the dough instead of water.
I didn't have 12 to 18 hours to wait. So I went back to the older pizza dough recipe… the one inspired by Albert Grande. And it worked beautifully!
I imagine that you can use any type of beer for this recipe. I really love Abita's Jockamo IPA, and I happened to have one on-hand that was room temperature, so that's what I used.
Maybe in a week or two I'll conduct another experiment… with Jim Lahey's pizza dough recipe and beer!
Check out this recipe and let me know what you think!
How to Make Pizza Dough with Beer
INGREDIENTS
1½ cups of room temperature beer (I used Abita's Jockamo IPA)
¼ cup of extra virgin olive oil
4 cups of all-purpose flour
2 teaspoons of salt
2 teaspoons of honey
3 teaspoons of active dry yeast (rapid rise yeast works just as well)
INSTRUCTIONS
Prepare the dough any way you can. If you have a mixer with a dough hook, use it. If you have a bread machine, use it (following the manufacturer's directions for the "Dough" setting.) Or you can make it by hand. I made my doughs by hand for years. I love the feel. I love the process. I just love being that close to the food. But nowadays time is often in short supply, so more often than not, I use my stand mixer. If you have a bread machine, set it on the "Dough" setting. 90 minutes later, you will be ready to rock in the kitchen.
Essentially, you want the dough to sit, covered, in a warm environment for a couple of hours... until it doubles in size. Divide the dough, roll it out, top it and bake it.
[If you want to know the process I use to make pizzas on a baking stone, then check out this article: Creative Homemade Pizza Recipes. If you want to know the process I use to make pizzas on a Baking Steel, then read this article: Create the Crust You Crave: The Baking Steel Is The Answer for Home Pizza Baking.]
NOTES
Will yield 4 large thin-crust pizzas or 3 large regular-crust pizzas.