November 9, 2013
Table and Altar: The Blessing of Being Around the Table
Food in the News: Top Chef New Orleans
Season 11 of Top Chef is in New Orleans, and the last episode featured fellow Catholic and restauranteur Chef John Besh.
Chef Justin Devillier Is Rockin' It on Top Chef New Orleans
I'm excited about this because Chef Justin is a friend of The Catholic Foodie and the Around the Table Food Show, and he is killing it on Top Chef!
The Holiday Issue of Louisiana Kitchen & Culture Magazine is out!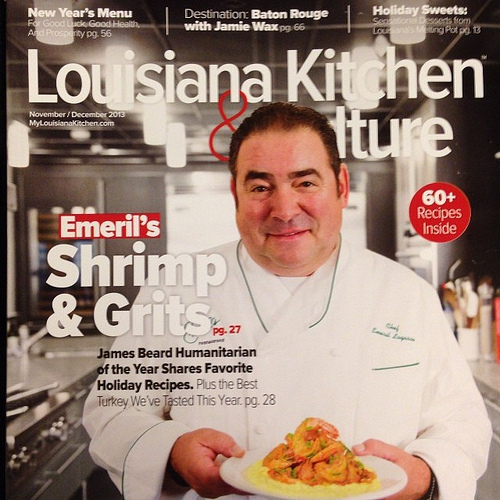 With nationwide distribution, and subscribers all over the country, you may very well have easy access to this magazine. I highly recommend it. Each issue contains 50 to 70 recipes, and stories and photography are second to none. This is my absolute favorite food magazine! The holiday issue of Louisiana Kitchen & Culture Magazine contains all of the recipes I raved about at the end of September. If you recall, David Dawson and I were invited by the magazine's publisher Susan Ford to join in the photo shoot for the holiday issue. The photo shoot took place at Emeril's Homebase, and we pre-recorded a radio show during the photo shoot. It was so much fun! And, as you would expect, the food was out of this world. So much so, that in my house we are making adjustments to our usual Thanksgiving menu so that we can incorporate some of the recipes from the magazine.
If you are not a subscriber (yet!), you can still access some of the recipes online. Louisiana Kitchen & Culture Magazine is also offering subscription deals in time for the holiday season. Take advantage while you can!
Charlottesville Named America's Best Small Town for Food by The Daily Meal
Yesterday I received an email from my friend John Clem informing me that The Daily Meal has named Charlottesville, Va. America's Best Small Town For Food!  Apparently, they have more restaurants per person than New York City!
It was so good to see John and to speak with him in person a couple of weeks ago at the CNMC (the Catholic New Media Conference) in Boston. Thanks, John, for sending me this foodie tip!
Home to the University of Virginia, this college town has great dining options. If eaters care to venture outside of the campus, they'll find a variety of restaurants that are embracing the farm-to-table movement. Many utilize nearby farms and wineries, and watering holes like Brookeville Restaurant, Tempo, and MAS have only grown in popularity with the local community.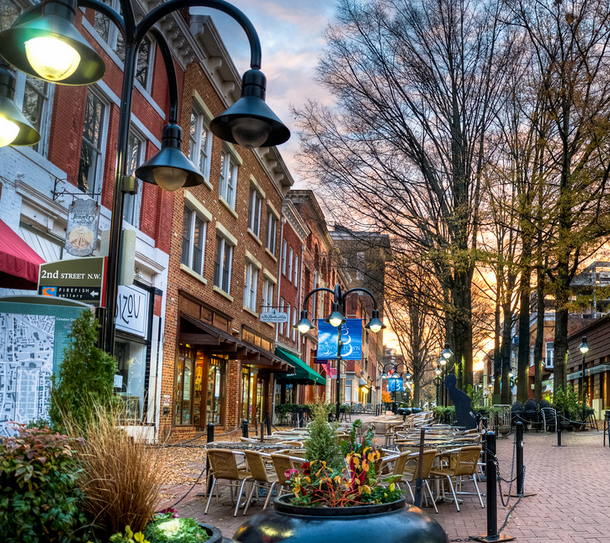 LISTEN TO THE SHOW TO GET THE FULL STORY:
Click the play button below to listen to the full show. You can also download the MP3 file to your computer or smartphone and listen at your leisure. To download, just click here: CF178 – Table & Altar: The Blessing of Being Around the Table.
Faith in the News: Pope Francis and the Compassion of Jesus
If you haven't seen this photo of Pope Francis touching this man covered in boils, I present it for you here. To me, this is a striking image of the love and compassion of Jesus. I talk more about this image in the show. Listen to hear more.
Around the Table: Sacraments & Family Meals
I have talked before about the Catholic idea of the "Sacramental Principle." On the show today I discuss my thoughts – based on Scripture, Tradition, and the Sacramental Principle – on the importance of family meals, and how God can actually communicate his grace to us around the family table. Listen to show to the get full story!
Your Calls & Questions: Making Pizza Dough with Beer?
I recently received a question on The Catholic Foodie Facebook page about making pizza dough with beer. I make pizza at home on a regular basis, and my two "secret weapons" for putting putting pizza restaurants to shame are 1) The Baking Steel, and 2) my pizza dough recipes.
I go into detail about making pizza dough in this episode of The Catholic Foodie podcast… and about making it with beer instead of water.
There are two different recipes that I use for making pizza dough, and each one has its purpose. You can read about those two recipes by clicking on the links below. You can also listen to the episode to get the fuller story.
Bon Appetit!
I Need Your Feedback
I am looking for voice feedback to play on The Catholic Foodie Podcast. Do you have questions about cooking techniques or recipes? Or questions about how to grow in faith around the table? Let me know! I will be happy to answer your questions on the show!
You can call in to 985-635-4974 with your questions, or you can email me at jeff[at]catholicfoodie.com.
I look forward to hearing from you!